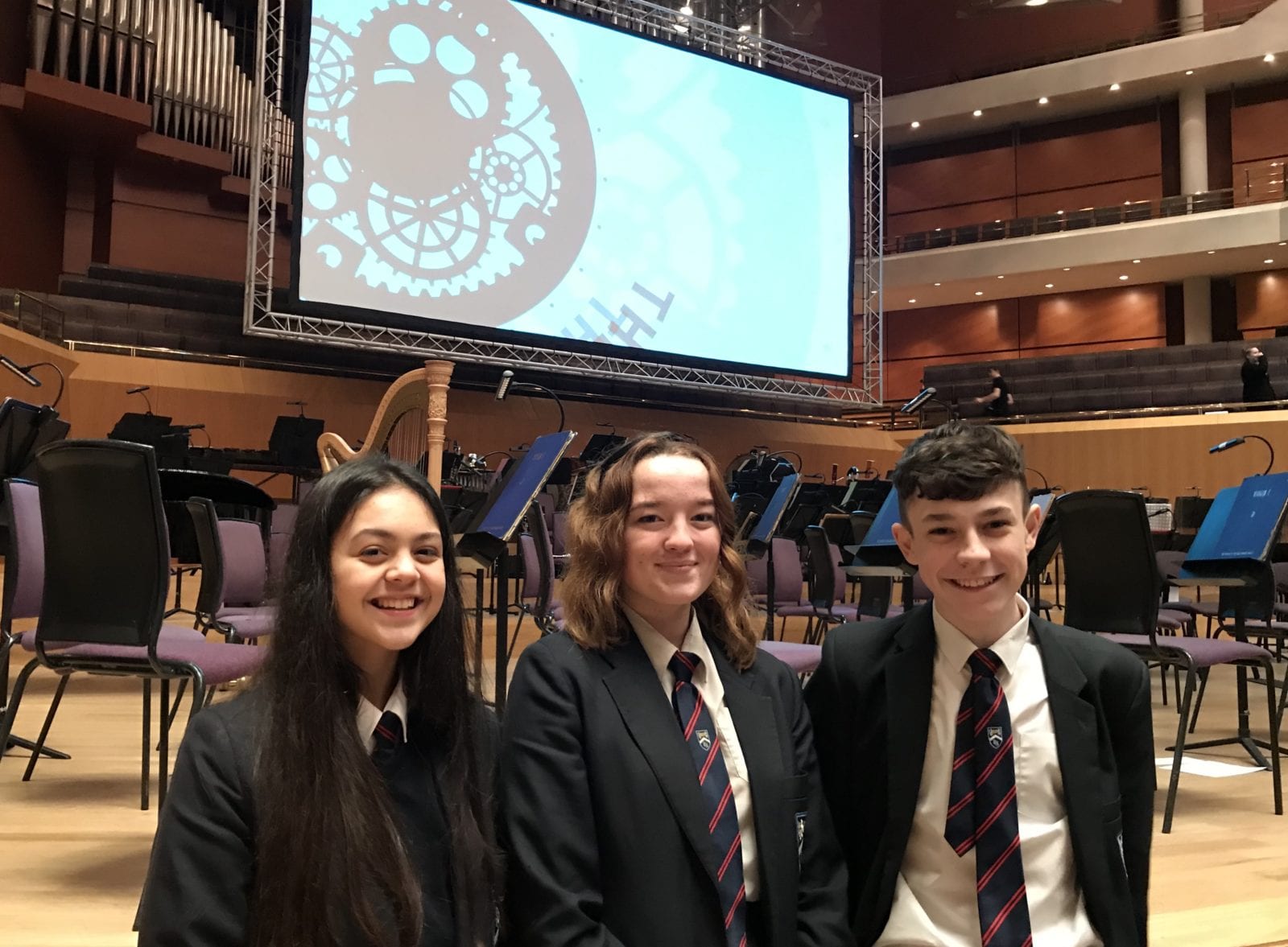 Bridgewater High visits Bridgewater Hall!
On Friday 24th Jan, over 60 of our GCSE Music students visited the Bridgewater Hall in Manchester for a performance by the Hallé orchestra.
The concert featured performances of a range of set works from both GCSE and 'A' level courses across a variety of exam boards and was attended by a great many schools from across the northwest, including a number of our fellow TCAT schools.
Not only were our pupils treated to some breathtakingly powerful performances across a range of styles and moods, but the whole concert moved through time showing the audience how the orchestra literally grew in size from the Renaissance era to modern day film soundtracks. The performances were supplemented by some fascinating insights into how the pieces themselves were structured so that our GCSE pupils came away with some important knowledge alongside the experience of hearing a live orchestra.
Many thanks to all at the Hallé/Bridgewater Hall for this concert, to Accent Music for inviting us along and to Mr Greenhead for his organisation.