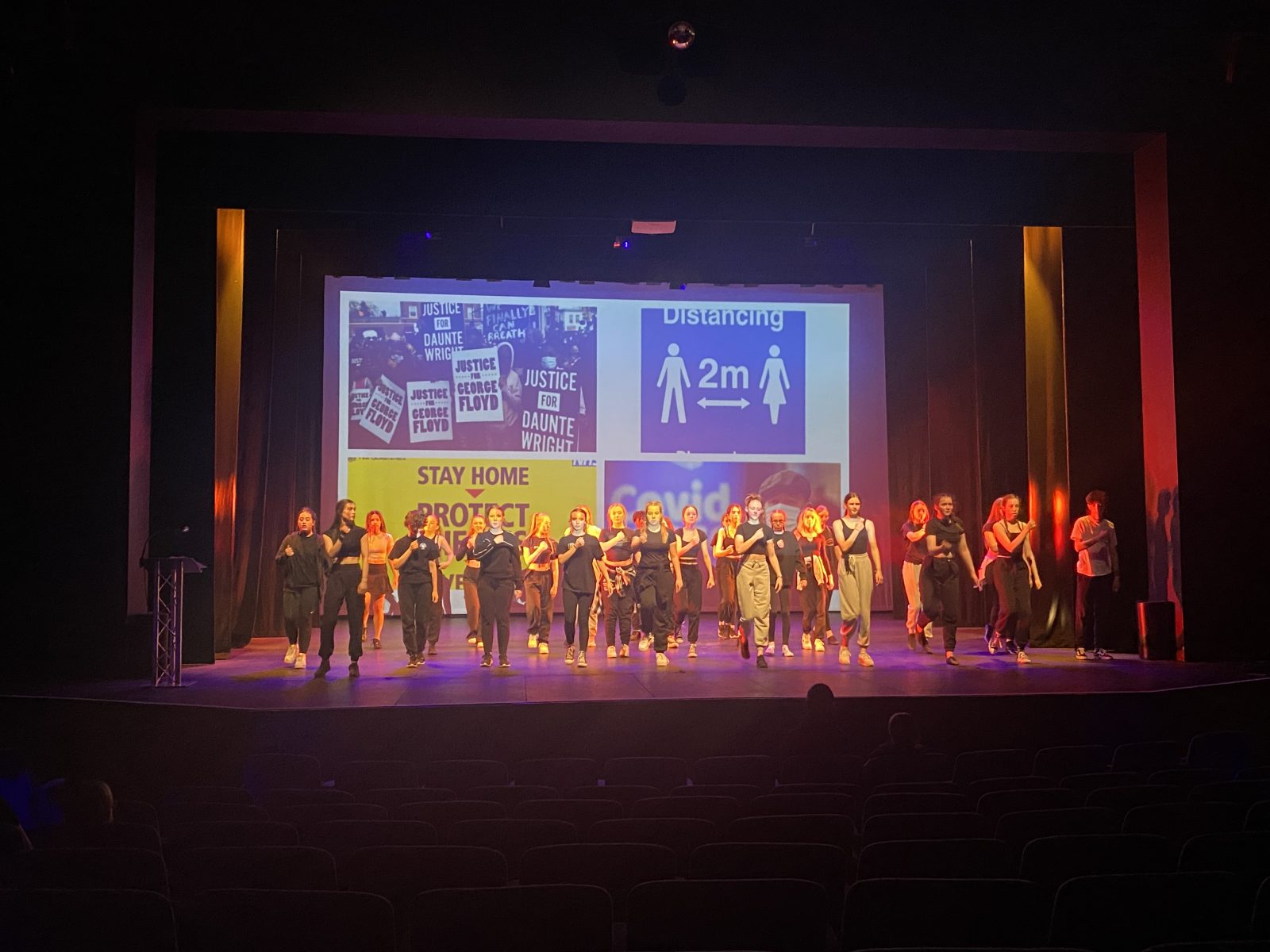 Dance Oscars 2022
With great excitement and a little bit of nervousness of anything getting in our way we proudly held the Dance Oscars at the Brindley Theatre on Tuesday 26th April 2022. This was the first time since the pandemic that we have been able to stage the show with our last Dance Oscars taking place in 2019.
Over the last few months, students from Year 7 up to Year 11 have been rehearsing after school weekly to prepare our own version of 'Matilda' and prepare some of the practical exam work that our BTEC Dancers in Years 10 and 11 have been developing.
Act One of the show saw our own version of 'Matilda' after mixing together the famous story from the musical and the film version using iconic tracks from both with our own inputs in between. We saw Matilda take on the trials and tribulations of living with her disastrous family and saw Miss Honey's journey with the wicked Miss Trunchball. We had four entertainers telling our story with the rest being shown through dance. Our entire cast danced their hearts out on the evening after working hard all day rehearsing. They showed their roles with confidence and we were so very proud watching from the side of the stage. The commitment that they have all displayed over the last few months is astounding and I know for many this will be just one step in their performing career at Bridgewater.
The second Act was focused upon curriculum work. It included some moving pieces from some of our Year 11 dancers. They showed shortened versions of their 10 minute exam pieces that was based on the exam brief 'Better Together'. They explored mental health, different types of abuse and the tragic stories of Viola Beach, and their manager, and Sarah Everard. For these dancers, they have missed out on so many performance opportunities due to Covid and to see them on stage for the Bridgewater Dance department was an honour.
Year 10 had a very busy Act Two showing pieces from the musical 'Chicago', the contemporary piece 'Shadows' and repertoire from both 'Rooster' and Diversity's iconic piece from BGT showing a summary of 2020. They showed a range of dance styles from Commercial to Contemporary and danced with ease, confidence and style. It was great to see them up on stage!
We were also joined with some of the Year 9 students who have opted for BTEC Dance next year. They wowed us with their 'Dance in a Day' piece that they had created with Annie Keating.
Behind the scenes we also, for the first time ever, had a Year 7 production team who helped to make the props, set them on stage and became backstage managers to help the show run smoothly on the day. We could not have done it without them.
As always, rehearsal time has been very precious but throw in Covid, timetable restrictions and looming Year 11 exams we know just how much commitment the students have shown by being involved in the show.
We are already thinking of ideas for the next one, but in the meantime take a look through the gallery of pictures to see behind the scenes in rehearsal at school, the theatre and the show. Bridgewater Dance is incredibly proud of all involved, another huge congratulations to you all – our 2022 cast. You were amazing!