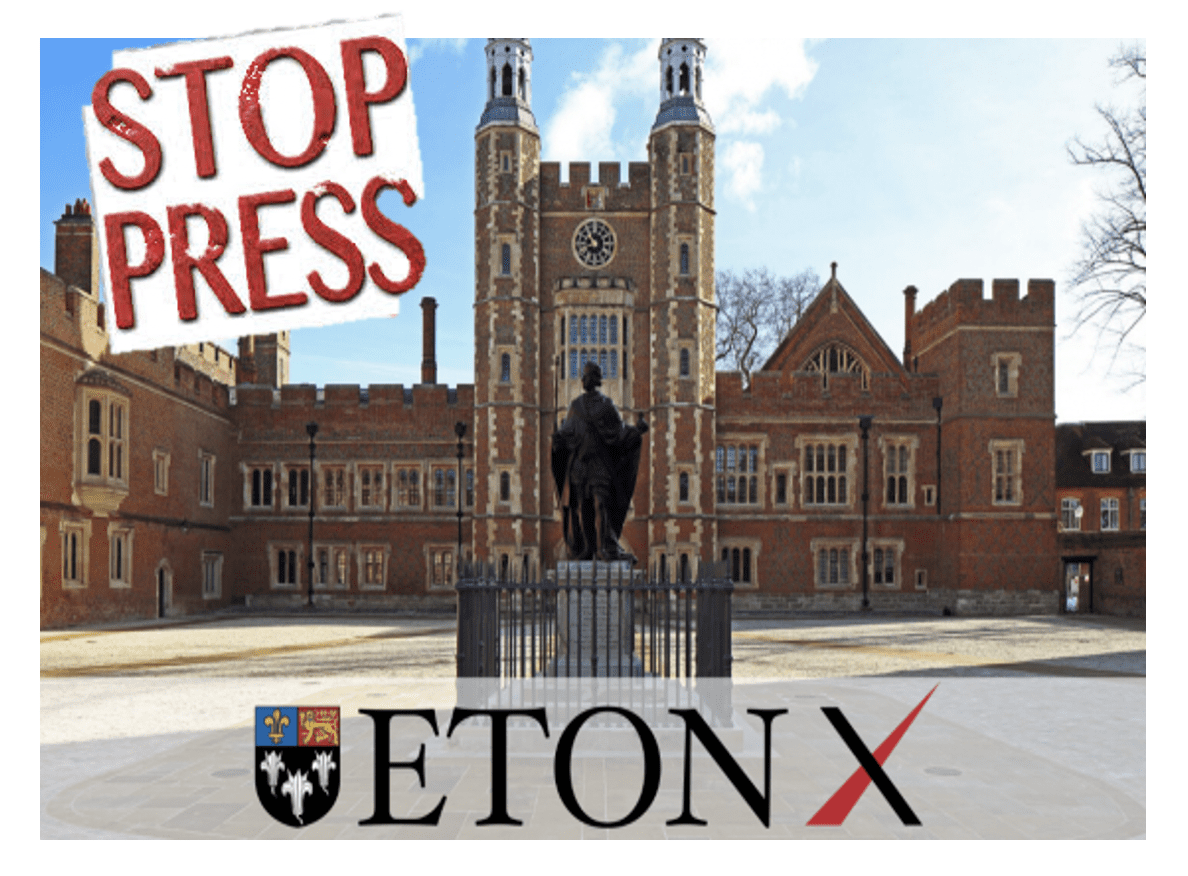 Eton Courses for Y10/11
We are delighted to offer Y10 and 11 students the opportunity to sit an optional online course, made available to all schools during the lockdown, by Eton College. The course offers 7-10 hours of self-study in skills important to life and to the workplace. A certificate can be printed off upon successful completion of the course. 
See below for further details:
We have been informed by EtonX that the code they provided for Year 11 students to access their free online resilience course was incorrect. The penultimate character is a zero and not a letter O. Thus the correct code for Year 11 students to log into the free online resilience course is DCM2FD06. An updated copy of the letter is attached below. Apologies for any inconvenience.
Eton Online Courses – Y11 Letter
Eton Online Courses – Y10 Letter