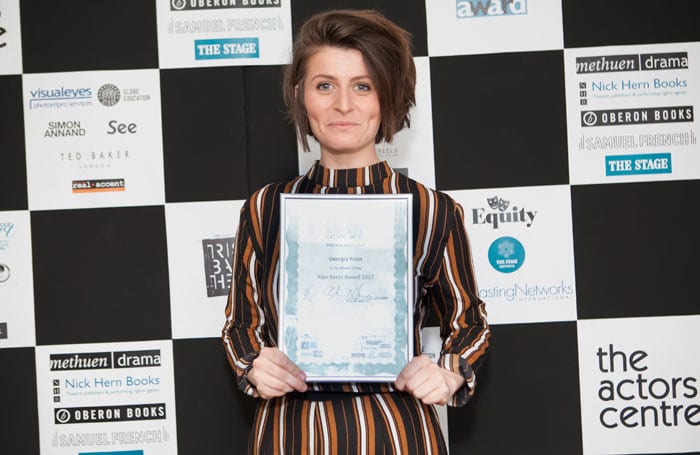 Ex-pupil wins The Alan Bates Award
Ex-pupil, Georgia Frost, has recently received the prestigious Alan Bates Award for acting.
The Alan Bates award is hosted by The Actors Centre in London and was spread out over four rounds in London running from March to May. The award is presented to aspiring actors and actresses who hope to make their way up in the acting world. Georgia went up against five other people. All of the competitors were all asked to perform a monologue and dialogue then they had an interview with a panel of judges. They were then asked questions about how they hope their acting career will go. From that, a winner was picked!
Georgia won the award and was given prizes worth over £5,000. She won headshots, show reel, acting classes, theatre tickets, plays, books and lots more. Georgia says "I'm very lucky." When asked how she felt winning the award Georgia said "On top of the world. It's really nice to feel valued and supported. I will be graduating from Bristol Old Vic Theatre School in July and hope to have an acting job on the horizon. But who knows. It's all pretty unpredictable but very exciting!"
Written by Emmi W and Rosalie B, Y8 Press Team