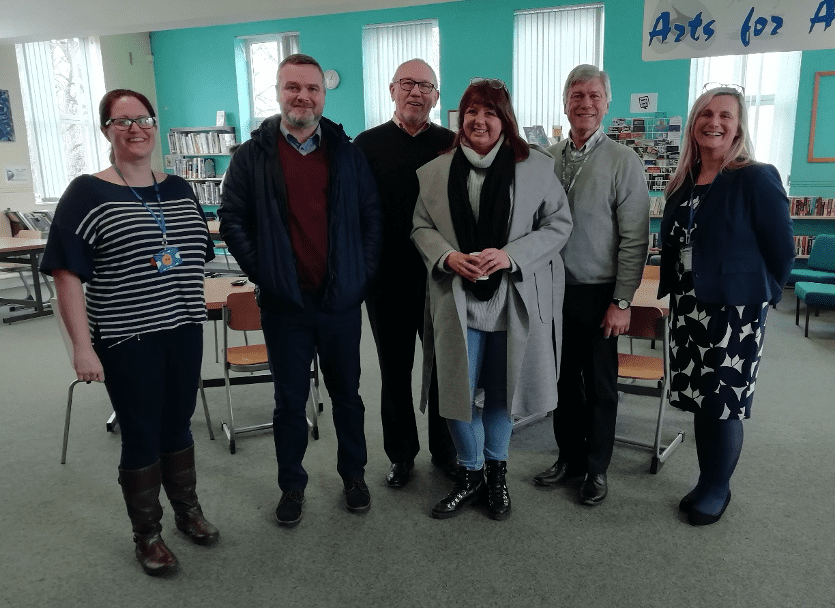 National Careers Week – Career Café Events
The four careers events held this week have enabled 350+ students from Year 7 to 11 to have discussions about 21+ different jobs encompassing a vast range of industries. The skills and knowledge our students have gained during the cafés will have helped them in so many ways and on many different levels. Once again, our students have benefited from the vast experience of our parents who have kindly offered to give up their valuable time in order to support our students and our Career Education Information Advice and Guidance (CEIAG) Programme.
Thanks so much for all the offers of help with our Careers Café during National Careers Week it is really appreciated. We will definitely run again and ensure we can use all of the volunteers who did not get a chance this time round!
Feedback from parents has included:
"Really enjoyed it. Lots of interesting questions from the student and clearly some budding film makers among them!"
"A year 7 who was first through the door and went straight to the camera man was absolutely thrilled to chat to him and had even brought a script that he had made up himself! It was lovely to see and really made me appreciate that even the year 7 children are already aspiring to what they want to be."
"It was a pleasure to assist and judging by some of the questions the children are certainly thinking about the future. "
Feedback from student (Adam, Year 11) – "It was very good and really useful".