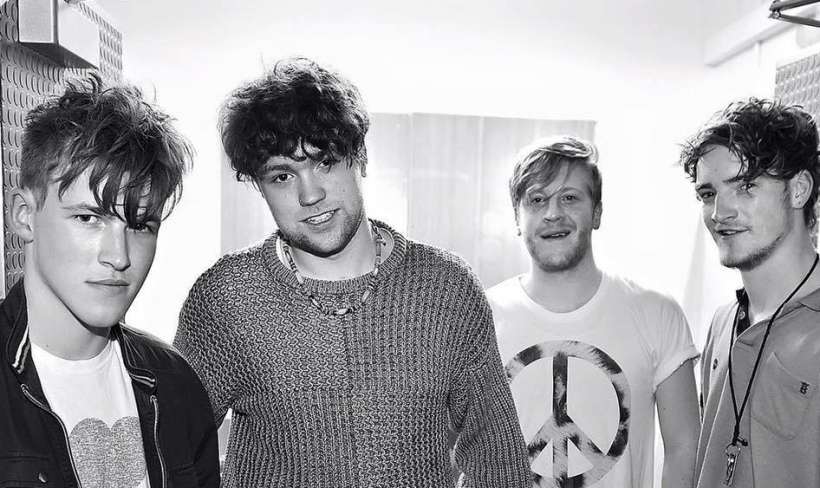 River Reeves
We are deeply saddened by the tragic death of River Reeves and his friends. Our thoughts and condolences go out to his family and friends, in these most difficult of times.
River brought so much to Bridgewater High School and his potential was never in doubt. His Head of Year, Mr Morrison, remembers River as "a popular student who was confident and humble in equal measure. A rare combination and a personality perfectly suited to the world of music and performance, which he loved. A true performer and the 'coolest' of individuals with his sights set on achieving his dream. We will remember River for his friendship, his music, his passion for life and his resilience."
River was, indeed, always passionate about the world of music and the Performing Arts. Tim Eden, one of his music teachers commented: "River grew so much in maturity and ability during his time at Bridgewater that it came as no surprise to discover that his band were making very big waves in the national music scene. He was a talented and focused guitarist whose loss, along with those of his bandmates, is truly tragic."
His Art teacher, Jenny Rothwell added: "I remember him coming into lesson once in Year 7 with pink laces in his shoes! He was a happy, funny member of the class and I teased him regularly about this until he left. River was good humoured and well-liked by his peers. He was a pleasure to teach and this is a tragic loss for everyone." Stewart Coleman, his Drama teacher adds: "River was a very talented musician and dramatist who was a hardworking and insightful young man. He always had a smile on his face and had a clever and quick sense of humour. He was well liked by his peers and by those that taught him. I will always remember the desire to fulfil his dream of becoming either a professional actor or musician." Alison Swaffield another of his Drama teachers recalls River as "a talented performer who had a strong stage presence. He worked hard to achieve within Drama, and was a role model for many. He went on to continue this success within college and through his music. River will be missed by so many."
His form tutor, Amanda Silver has equally fond memories of River who "stood out from the beginning due to his unusual name, River. He already sounded like a star in the making! River was a lovely boy, a talented musician and he could light up the form room with his lovely big smile." This smile, commitment and enthusiasm were always infectious. Mel Plimmer, another of his teachers, saw his potential early on: "A fantastic student with amazing talent in Music and Drama" whilst another of his music teachers, Ciara O'Flanagan probably sums him up best when she says: "One of the most beautiful hearted children I ever had the pleasure of teaching. His passion for Music and his determination to succeed was second to none and no matter how I was feeling he always gave me a reason to smile when he smiled. A smile that would brighten any room."
His tragic and early death leaves many grieving. Our thoughts and condolences remain, as ever, with his family and friends.
Tim Long, Principal, Bridgewater High School.