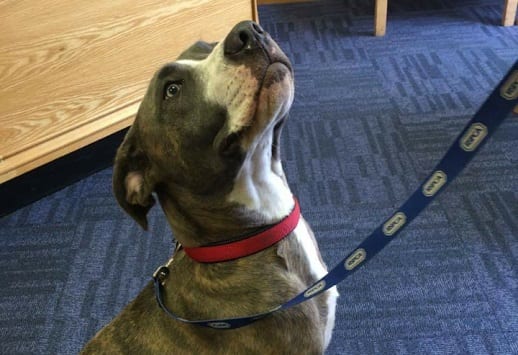 Who let the "dosh" out?!
Bridgewater Year 7 pupils held a fundraising event to raise money for the RSPCA, and the reward was priceless.
On the 15th of March, Miss Fallon's form – 7SFA – held a charity bake sale accompanied by a "guess how many sweets are in the jar" contest, to support the form's chosen charity, the RSPCA. This was part of a series of fundraising events year 7 have done. At lunch time the group managed to raise £67.75 in just 40 minutes.
After Miss Fallon contacted the Warrington, Halton and St Helens RSPCA branch to inform them how well her form had done, they kindly offered to visit the school to personally thank the students. Accordingly, on the 28th of April, during PSHE, two ladies from the RSPCA visited 7SFA to give the students a talk about their roles and how they care for the animals. To thank the pupils, the ladies brought along a rescue dog named Mowgli, who was adored by the whole form. This gave the form an opportunity to personally present the money they had raised for them, too.
Well done to 7SFA for their hard work and success!
Written by Georgina L, Y8 Press Team