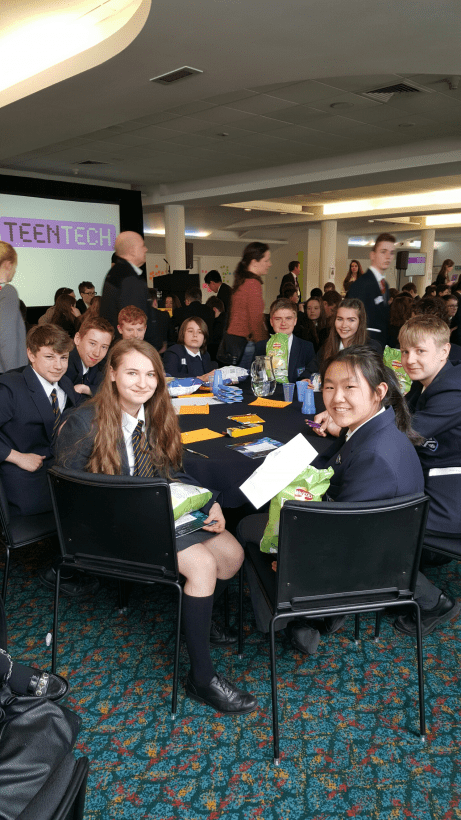 Y9 TeenTech challenge
Y9 STEM enthusiasts visit Manchester for TeenTech challenge:
Pupils from Year 9 took part in the TeenTech challenge on April 27th at the University of Manchester. They were up against 30 schools and took part in many mini-challenges with a chance to win great prizes for themselves and our school. They learned so much about careers in STEM and how certain jobs are helping shape our world. Well done to the pupils for representing the school so well!