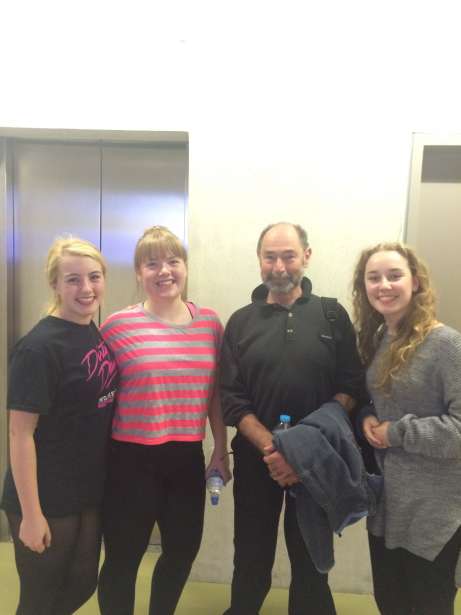 6th form visit to Rambert Dance Company
A2 Dance students get to meet famed British choreographer Christopher Bruce.
As part of our AS Dance course we studied the Christopher Bruce piece 'Rooster' performed by Rambert Dance Company. So when we were presented with the opportunity to go down to London for a day at the Rambert Studios we were beyond excited!
After a hectic morning we arrived at the studios, and were taken for a tour of the company building including a look at all the studios and the 'green room.' After this we were fortunate enough to be allowed to watch not only a contemporary class with the Rambert dancers but also a rehearsal of 'Rooster' with direction from Christopher Bruce himself! The morning finished off with a Q&A with Christopher Bruce where he answered questions on everything from how he got into dance, his choreographic style and tips on how the young dancers in the room could continue improving their craft.
After we'd eaten and changed into dance attire we took part in a 2 hour long class with one of the Rambert dancers, who taught us repertoire from one of the sections within Rooster before giving the dancers chance to perform what they had learnt. This marked the end of our incredible day at Rambert Dance Studios. However and incredible day was made even better as we were able to have pictures with both Christopher Bruce and one of the lead male dancers – Miguel Altunaga.
The day was long, tiring but most of all absolutely amazing and wouldn't have possible without the help of two of our amazing and dedicated dance teachers so we would all like to say a massive thank you for planning and carrying out this trip.
Written by Jess Davies, Grace Batey and Amy Ditchfield, Y13