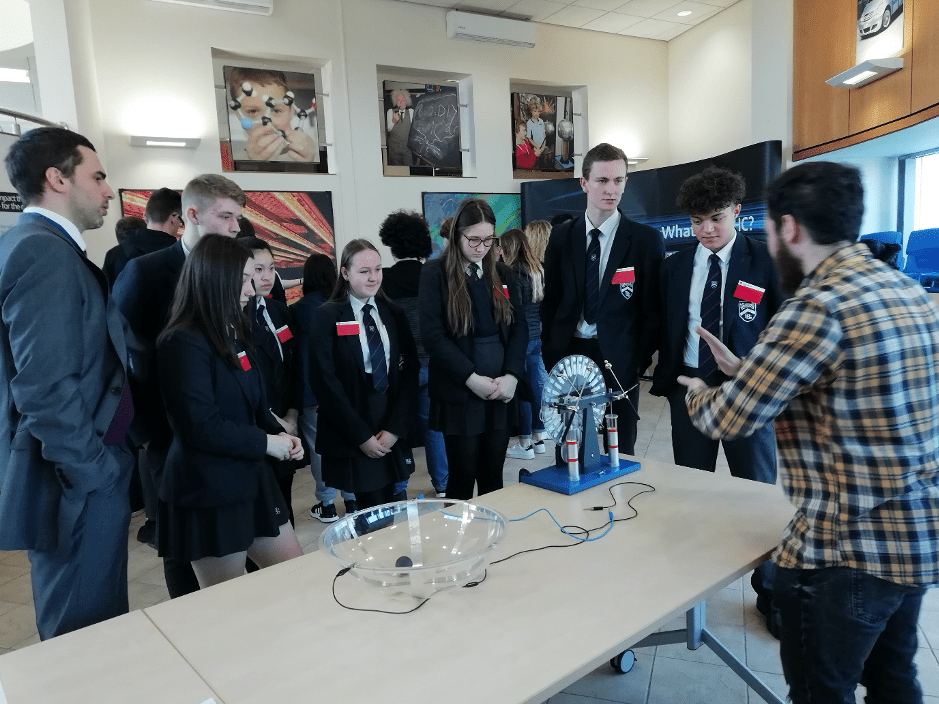 Daresbury Laboratory Trip
On the 5th March, a group of seven year 11 students went on a trip to Daresbury Laboratory to find out more about particle physics and what types of topics they could come across if they chose to take physics at A-level. 
During the trip, we listened to 3 lectures on particle accelerators, electromagnetism, the depth of particle physics and CERN's experiments with their Large Hadron Collider (LHC). These were all informative and interesting, from giving us a look back at the lab's own particle accelerators to how electromagnetism is involved in the movement of particle beams in the accelerator.
We were able to tour their CLARA and VELA control rooms, learning about the plans for their latest particle accelerator. After that we attended demonstrations of experiments that explained electrostatics, superconductivity and vacuum technology. We were also given the opportunity to talk to university students about their careers in science, in which other students and myself asked a range of questions.  We were spoken to by Apprentices and told that there were several types including applying straight from Year 11 and still being able to study for a degree. Later we got to tour their Engineering Technology Centre (ETC) where we learnt about how the parts for particle accelerators were manufactured, sterilised and (in some cases) shipped to other countries.
Overall, the day was very fulfilling and enjoyable. We've all gained a new scope of particle physics knowledge to take with us on our post-16 education choices and onward to university.
The students on the trip were Sofia, Charley, Phoenix, Molly, Matthew, Theo and Charlie.
Written by Sophia T (Year 11)
The students were congratulated by Daresbury on their communication skills and were told that "they asked far more probing questions than older groups when talking  about Career Options."
M. Winstanley