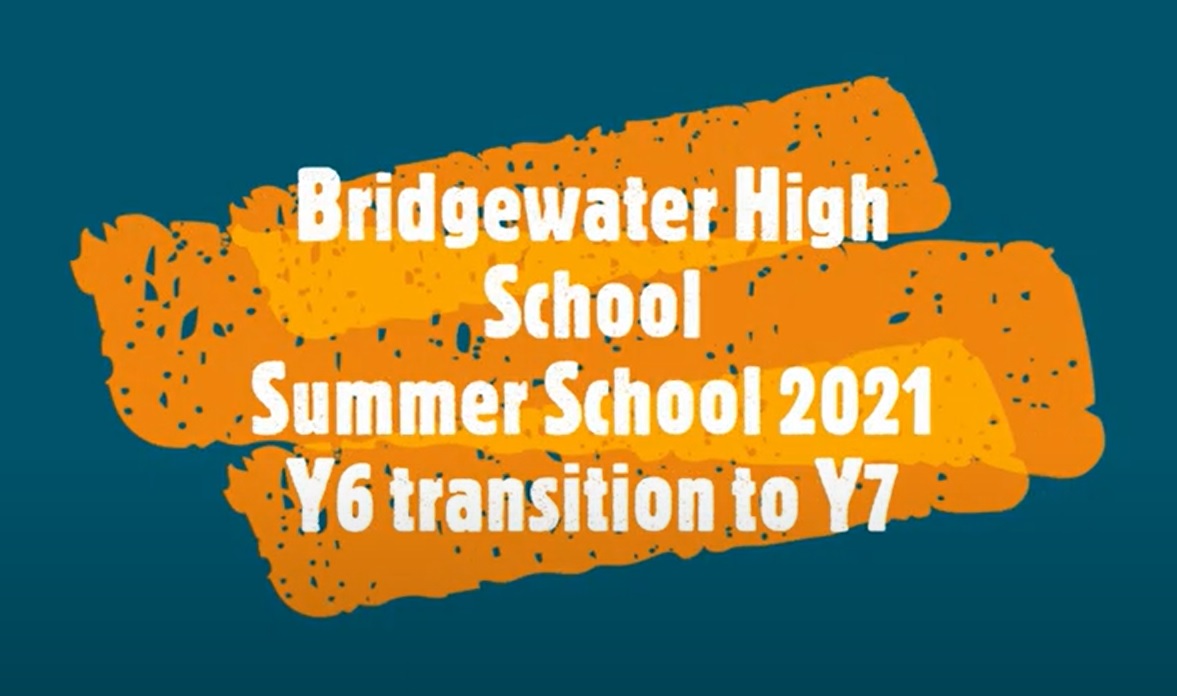 Summer School Success!
Summer School this year was an excellent start to a refresh after such a turbulent few months prior due to lockdowns and breaks in school.
Year 6 into 7 Students were given the opportunity to take part in summer classes in a school day format in order to give them first hand experience of what the school day would be like when embarking on their Bridgewater High School student careers and to alleviate any anxiety about starting a new setting.
Throughout the week the students were able to sample lessons in Maths, English, Science, Geography, Dance and PE alongside a day of enrichment activities such as trampolining, orienteering and a rounders competition between the three groups of students that attended the summer school. Alongside the lesson structure the students were also given the opportunity to take onboard how the day to day running of the school would happen, for example lunch and breaktimes, where they would go if they had a problem and how to conduct themselves on the school premises.
It was a fantastic week that was thoroughly enjoyed by students and the Bridgewater staff delivering the sessions and was capped off with a celebration assembly and awards for the students for various achievements throughout the week.
The video below demonstrates some of the activities from the week: