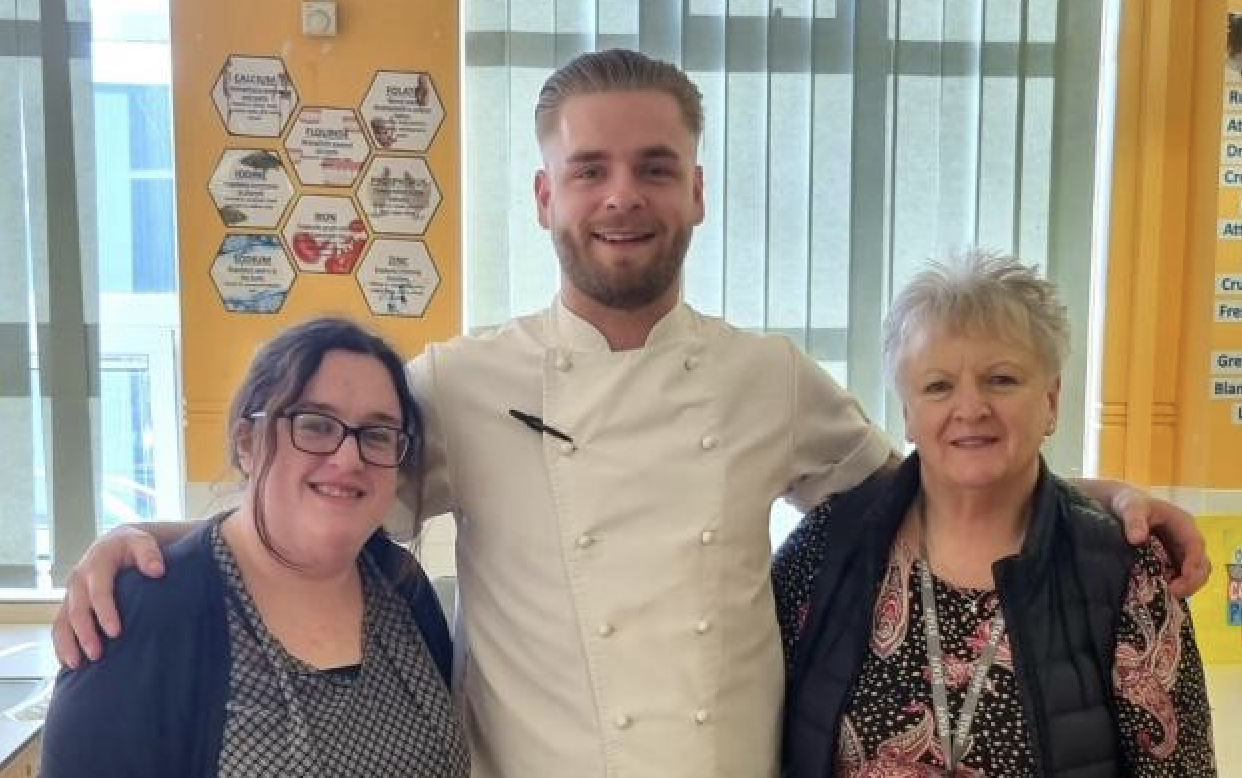 Ex-pupil Masterchef Finalist visits Bridgewater
Bridgewater was overjoyed to welcome Masterchef finalist Liam Rogers last Wednesday.
Liam delivered a great session for our Year 11 students and cooked one of his Masterchef dishes! The students loved the experience and are now very inspired for their forthcoming three-hour practical exam. Liam is doing a great job of promoting both the subject and Bridgewater High School. He has a lot of very exciting things in the pipeline so we feel sure we haven't seen the last of him…!
Many thanks for your visit and congratulations on your success Liam.
Read the Warrington Guardian piece here.