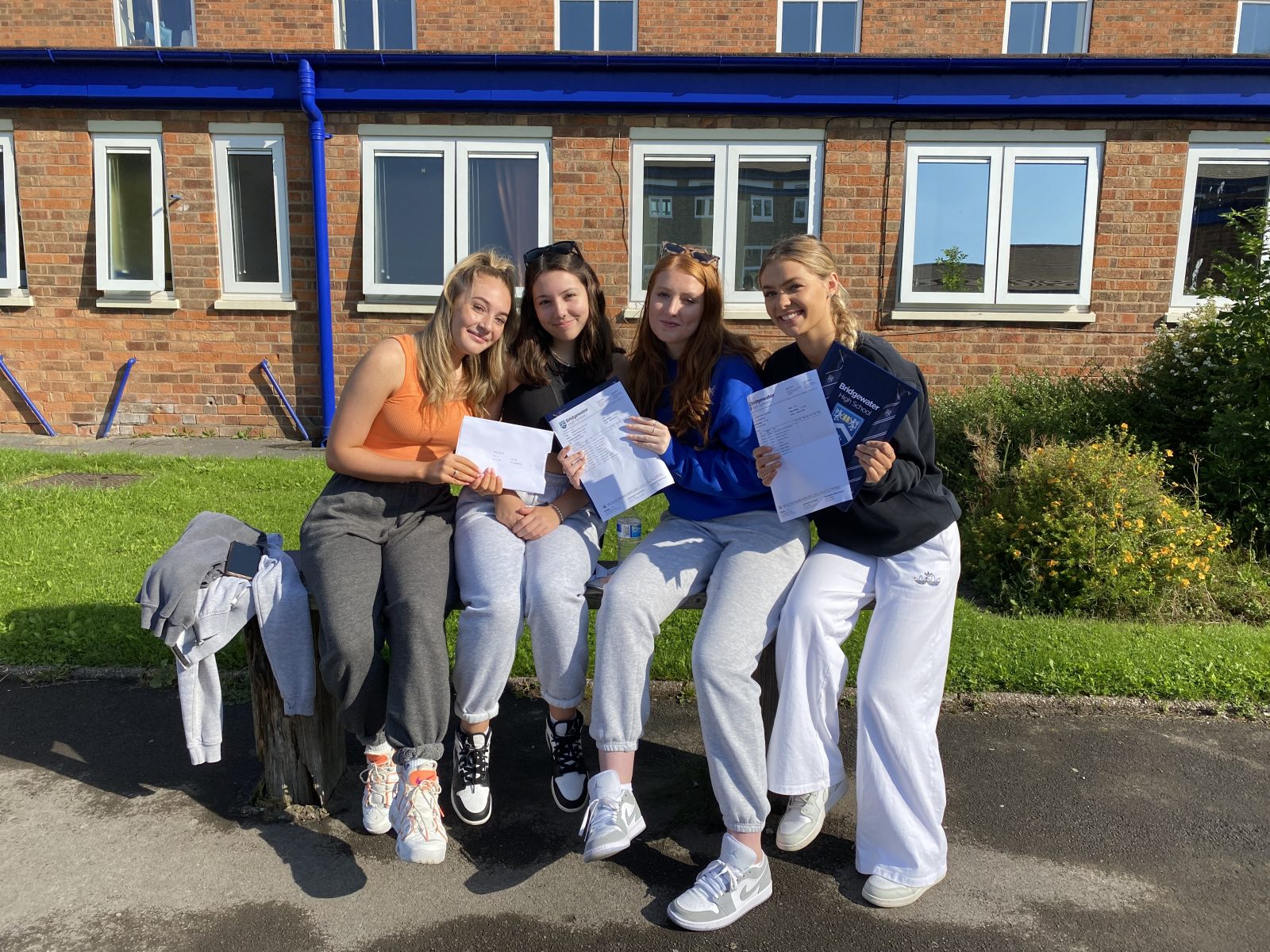 Rising to the Challenge! – Results 2021
In a year like no other, Bridgwater students have once again shown their resilience, stamina and commitment, emerging with a very strong and highly creditable set of GCSE exam results. These entirely justified results reflect how hard students have worked and how willing they have been to leap the obstacles thrown in their way this year. They should be immensely proud of what they have achieved. They are an absolute credit to themselves, their families and our school.
For Mr Powell, Headteacher of the Upper School, the defining quality has been how students have just got on when faced by the challenges of the pandemic and the removal of external exams. "Students have done everything we have asked of them without complaint and without fuss. They have worked really hard and deserve all the success they now have."
On behalf of everyone here at Bridgewater, I would now like to wish our students all the best in the next stage of  their education and I have every confidence that they will triumph.
Mr Long, Principal
See below for images of our pupils celebrating receiving their results, including Nicholas Ho (first picture) who received grade 9s in all of his subjects (nine in total!) and Olivia Booth (second picture) who received eight grade 9s!