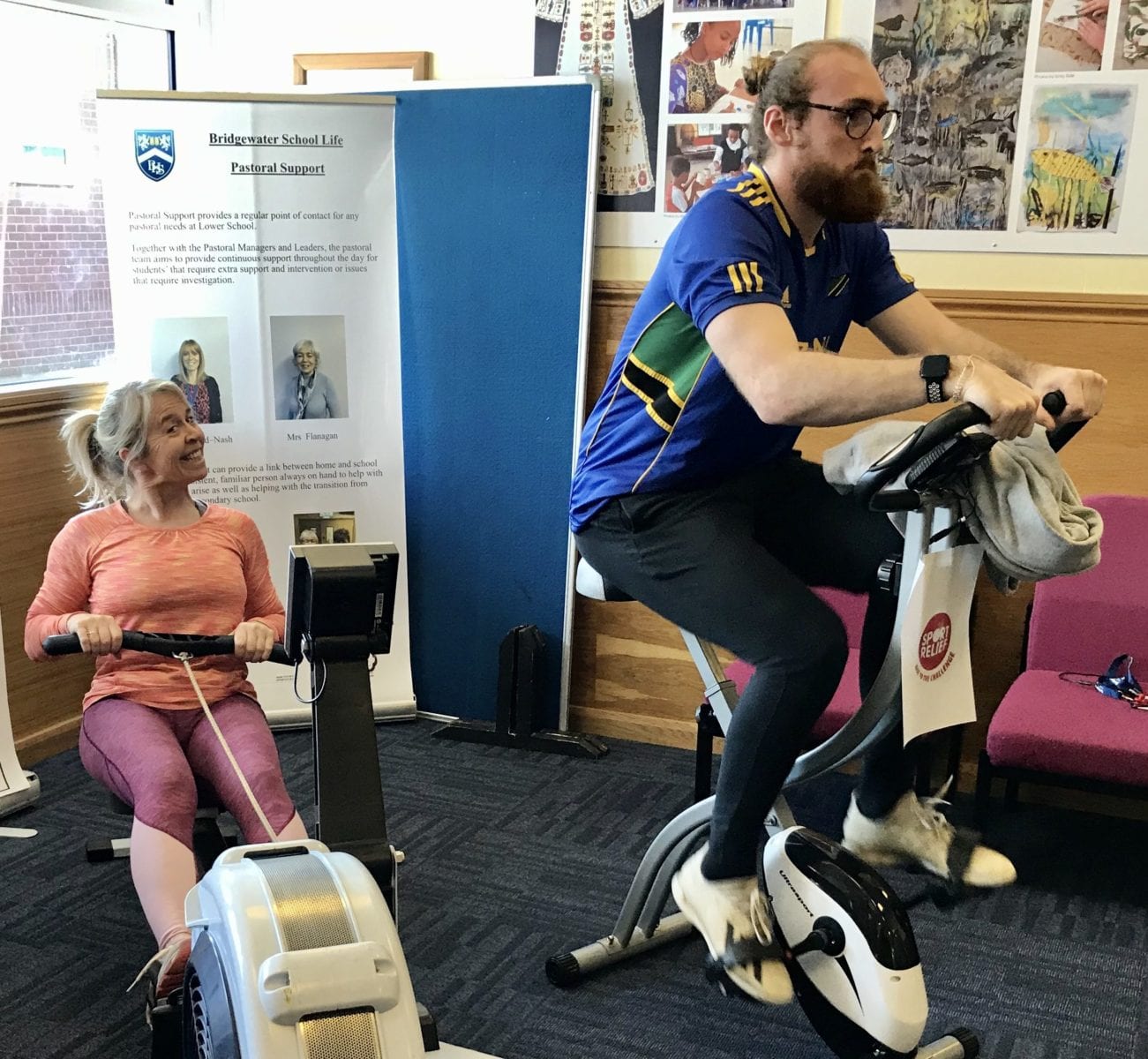 Sport Relief
From Monday 9th March to Friday 13th March, Bridgewater took part in many activities to raise money for Sport Relief.
Activities included: pupils taking part in running a 'Sport Relief Mile , pupils taking part in a 'Dance for Sport Relief Class', staff from each site competing in an exercise bike/rowing machine challenge, and Mr Roberts running 15 miles to all the TCAT schools in Warrington.  All students contributed a pound to raise money to help people in the UK and across the world. Mr Roberts was greeted by cheers from many of the schools and it is estimated that around £1,500 was raised from all of the TCAT schools.
Well done to all involved!
Written by Roisin M and Libby W, Y9 Press Team