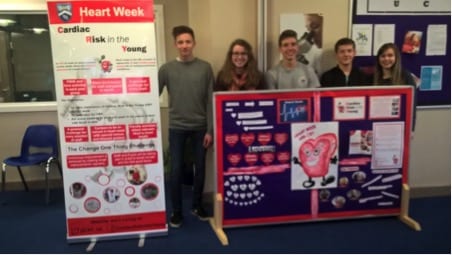 College CRY Fundraising
Appleton College students raise over £200 for CRY:
It's been a team effort for our Sixth Form! The Sixth Form Charity Team, the Sixth Form Press Team, and Appleton College pupils have all worked together to raise money for CRY. Tombolas, sponsorships and a raffle all contributed towards the £201.80 which was raised by Appleton College to contribute towards Heart Week funds.
Mrs Winstanley said "It's been great to see everybody joining in, working hard and having fun during the various events".