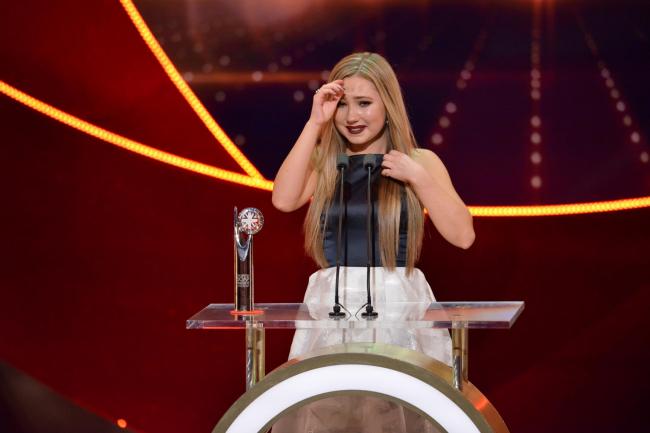 British Soap Awards success for Ruby!
Bridgewater High pupil scoops prize at the British Soap Awards 2016:
Congratulations to Y10 pupil Ruby O'Donnell who has received the award for Best Young Performer for her outstanding portrayal of Peri Lomax in the soap Hollyoaks.
Ruby has always shown a real interest in Performing Arts at Bridgewater and has been seen in a number of arts performances throughout the year, recently including the Y10 segment within the BTEC show "Our Memory's a Stage".
A huge "Well done" from all at Bridgewater, Ruby!
For more information, read the Warrington Guardian piece by clicking here.
(above photo courtesy of the Warrington Guardian)