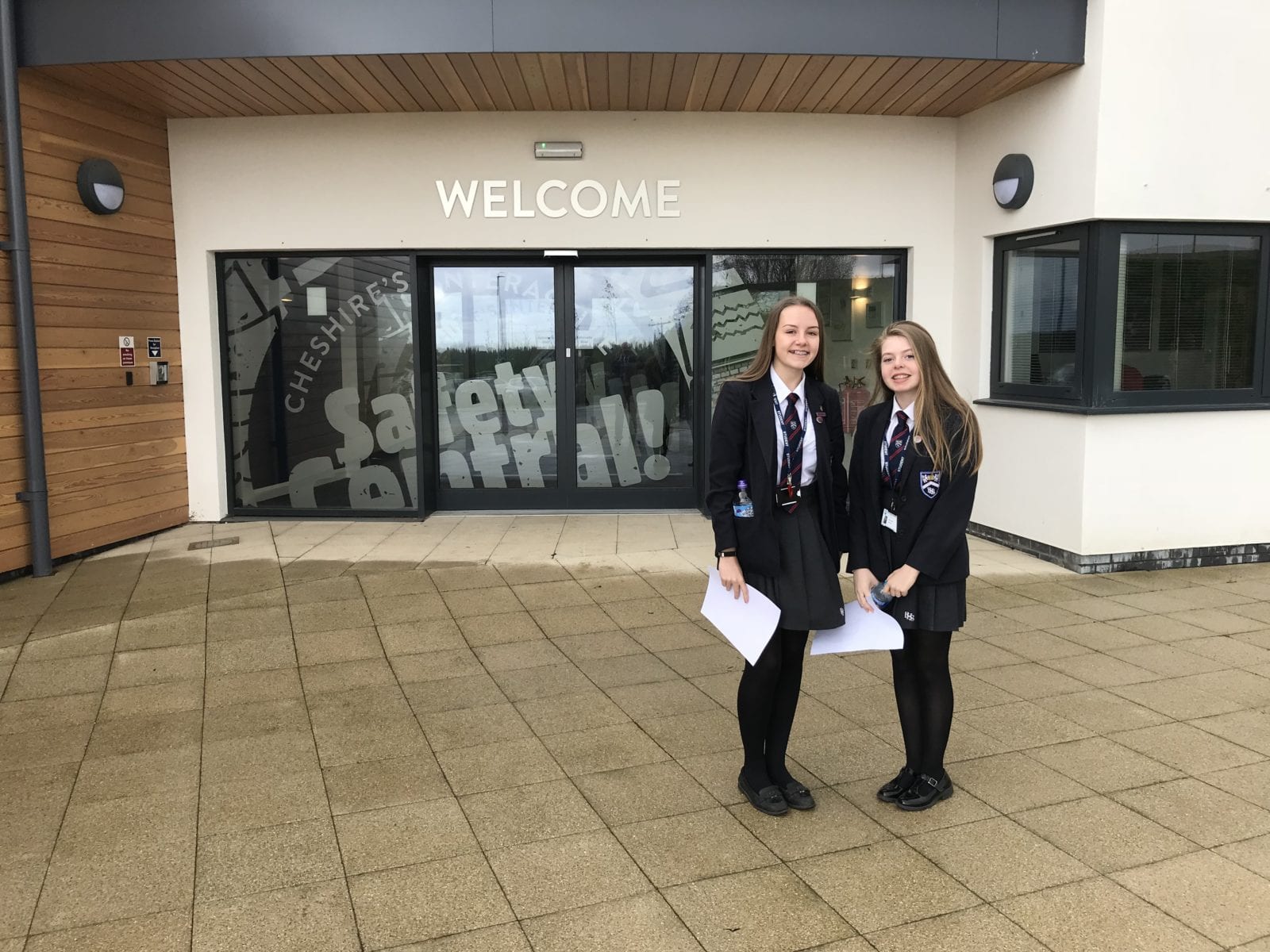 Media experience for two Y9 students
On Wednesday 25th April two of our Y9 Press Team traveled to Safety Central in Lymm as part of the finals of a media competition run by Cheshire SSYP in association with Collaborate Digital. 
The girls were elated to recently discover that their radio advert advising pupils on street safety – its dangers and ways to stay safe – had reached the final 13 from over 100 entries. As such they got to travel to the amazing new Safety Central building to have their advert professionally re-recorded. 
As well as the exciting experience of the recording session itself the girls got to look round the centre including some very realistic mock-ups of danger areas (e.g. burnt out rooms and a busy street scene). They also got to hear about how criminals are apprehended, held in a cell and subsequently dealt with in a magistrate's court. 
The whole afternoon was an incredible experience for Hannah and Georgie and we would like to thank Cheshire SSYP (Safer Schools & Young People Partnership) and Collaborate Digital for the experience, along with Safety Central for hosting us. 
GET VOTING FOR THE GIRLS' PIECE NOW!!
YOU CAN KEEP VOTING BY CLICKING REFRESH ON THE FOLLOWING PAGE:
https://www.youtube.com/watch?v=AA2ReOV0i_o&list=PLXq5Of0a3zh547ZsTMyTK-nkicGMrL4XY&index=7