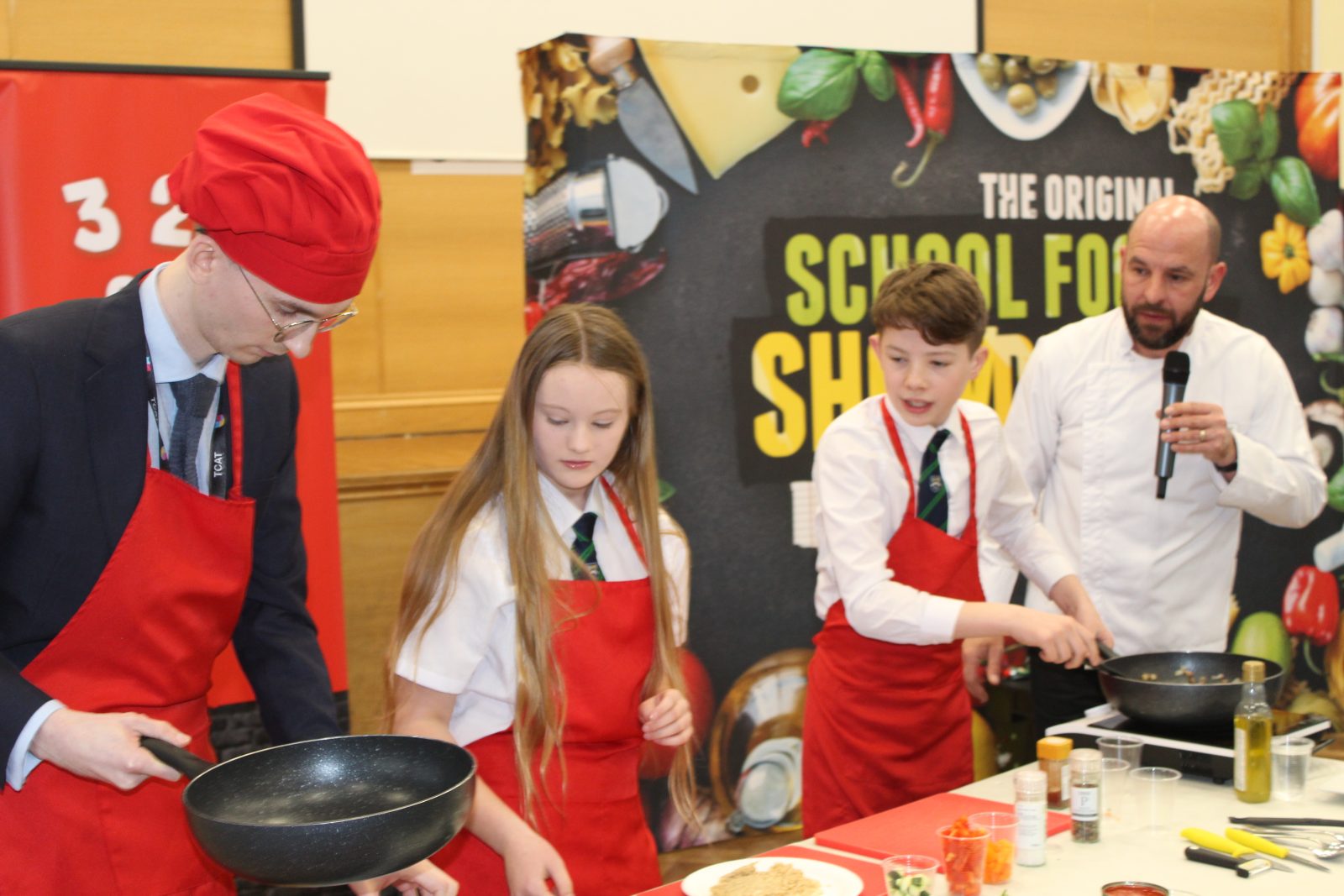 The School Food Showdown 2023
Our Y7 pupils had the pleasure of watching a "Ready Steady Cook" style competition on Tues 28th Feb.
Each half of the year group, Stockton and Appleton, got to watch two separate competitions take place between pairs of pupils accompanied by willing staff volunteers. Our visiting host Chef Ben provided a range of ingredients and then the clock was ticking as the competitors had 15 minutes to create a healthy meal of their own choice.
The event was preceded by Chef Ben educating our pupils on healthy eating and culminated in each half of the year group voting as to whether they wanted the Red Chillis or Green Peas to win the contest, based on presentation and the views of a selection of twenty lucky pupils who got to "taste test" the finished result.
The experience was both exciting and educational and it was wonderful to witness both the rapid invention and collaboration of the competitors, and the passionate support of those watching.
Many thanks to all involved especially Chef Ben!