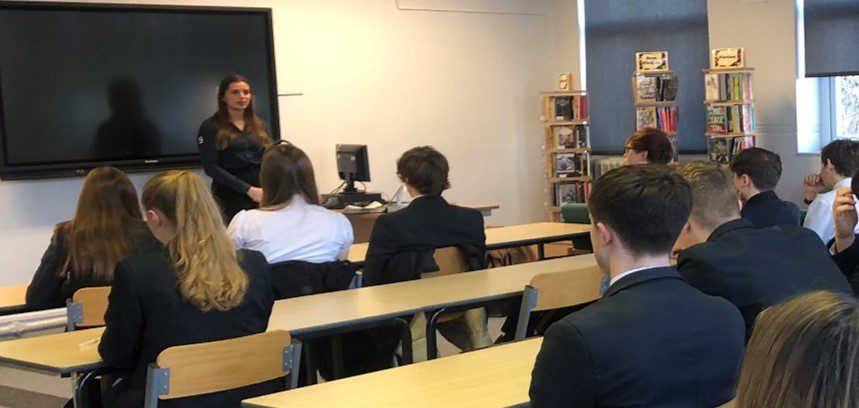 National Apprenticeship Week 2023
Another busy week at Bridgewater!
100+ students have given up their time to listen to a range of speakers who have joined us over the week.
Bentley joined us on Tuesday and spoke to students about degree apprenticeship and work experience opportunities. Amber, a former student, spoke of her journey from application, interview and her experiences through her degree apprenticeship in Marketing and Events to what it is like to work for Bentley. Students were able to ask lots of questions.
On Thursday, James from Sellafield joined us to talk about engineering. James, explained about the different types of engineering. He gave details about the apprenticeships at Sellafield and spoke about his degree apprenticeship with students. Details of the opportunities to apply to the work experience programme over summer were given. It was another fantastic session.
Students have also joined in on various talks throughout the week on topics including T levels and apprenticeships.
Well done and thanks to all involved.