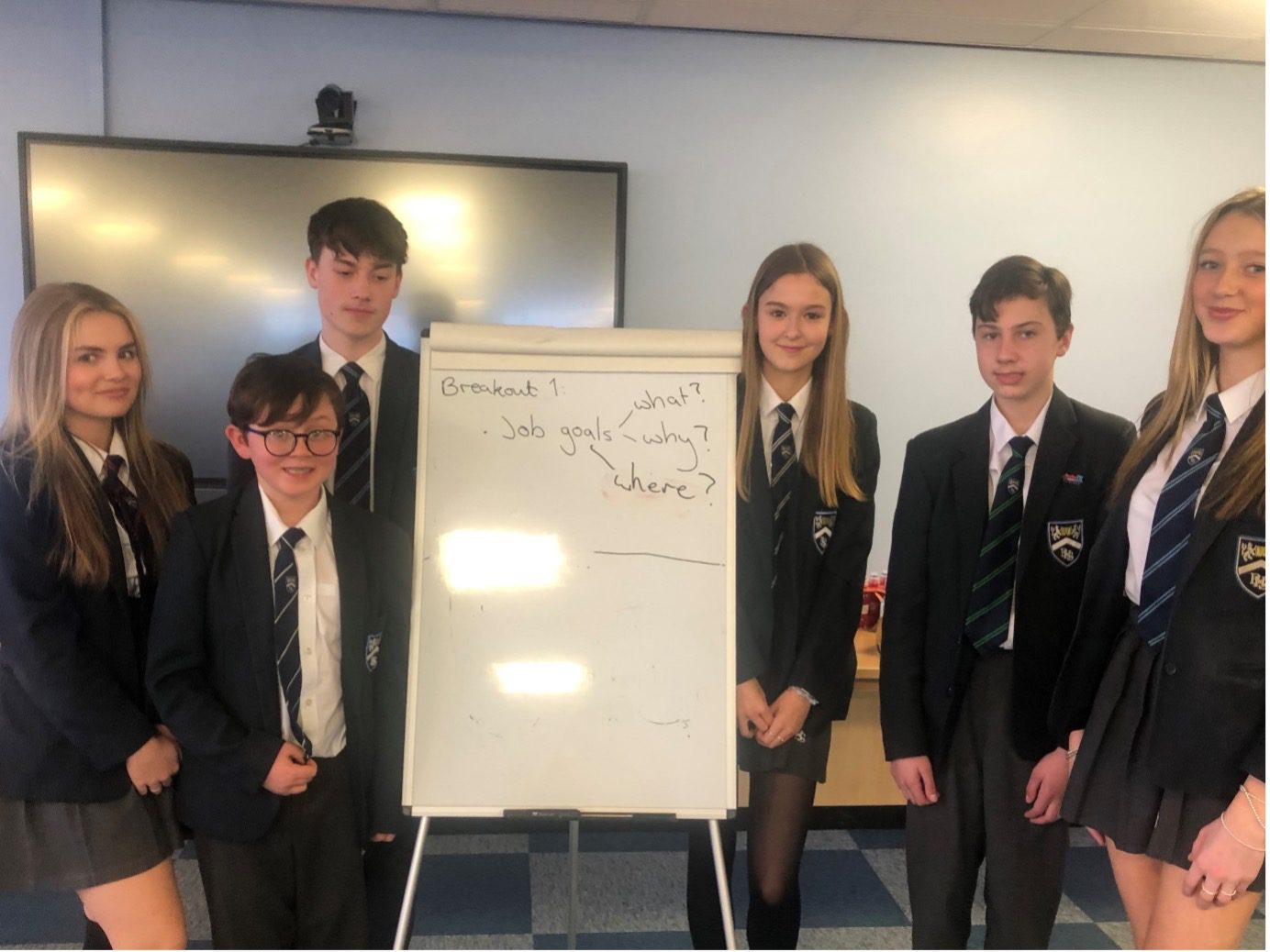 Skills Workshop
On Monday 27th March a group of students from TCAT schools across Warrington were involved in a Warrington Borough Council Skills Workshop.
Two students from each year group (7 to 10) from Bridgewater were selected by Heads of Year. They were tasked with answering questions and giving their opinions on the future careers, aspirations and opportunities available to them in the Warrington area and beyond.
Faye, Alexa and Finn said "It was a constructive session which helped us build clear ideas of what we want in our future. We discussed options for our future and choices we have about moving forward and taking the next step in the world of work".
The workshop will be followed up by a survey to be distributed to students/teachers/parents/carers to ask for opinions to help inform Warrington Borough Council regarding the availability/future of our local economy and which roles and skills which will be available/needed.