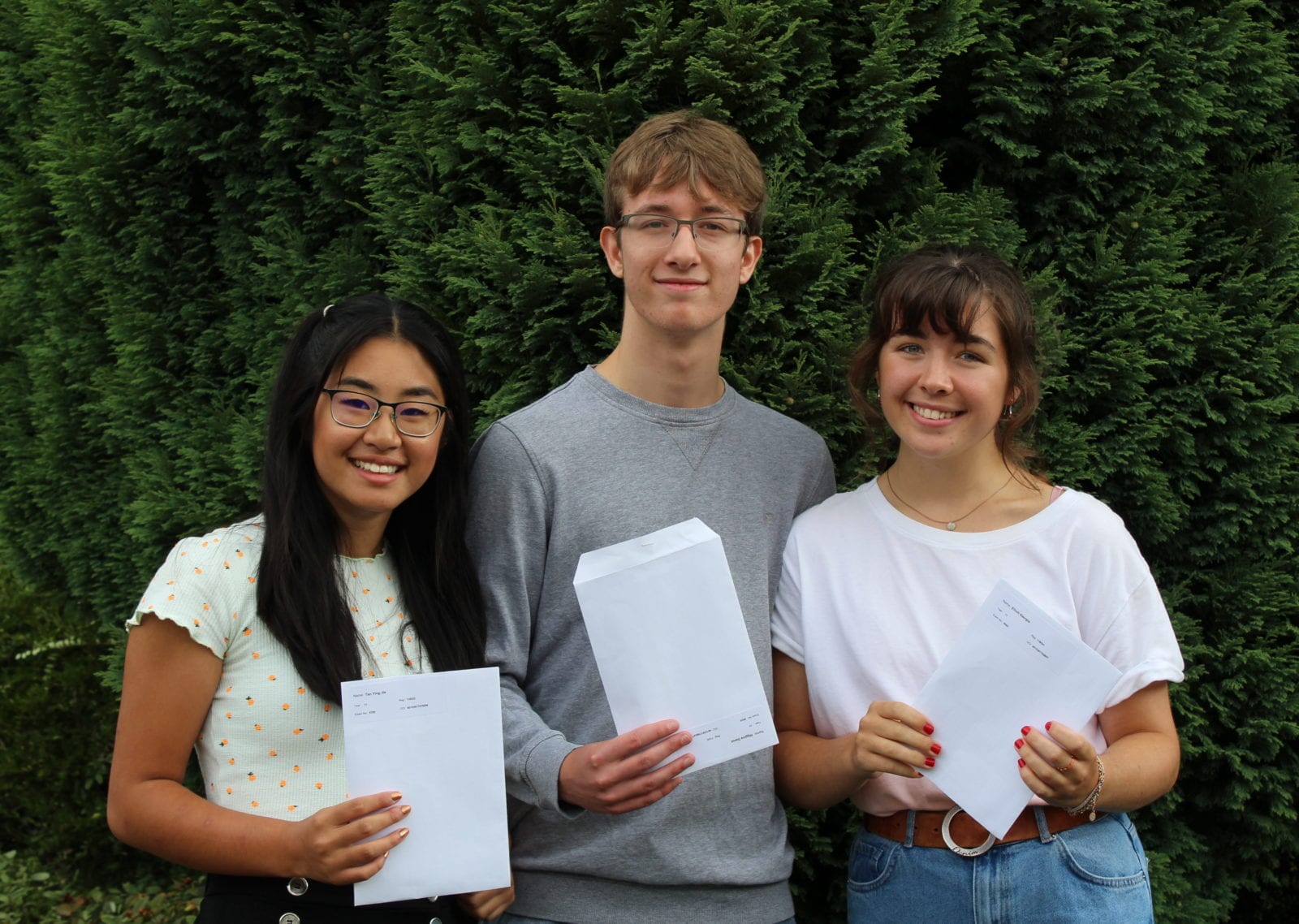 Strong results for Bridgewater students
"Bridgewater students have done themselves proud in this year's exams", Principal Tim Long said. "Exams have become more demanding in recent years and students now have to show considerable resilience and stamina to perform at their best. It's great to see that many of our students have shown these qualities and as a result have achieved some fantastic grades. This means that they are well placed to make positive choices about the next steps in their education and I wish them all the best".
Mr Powell, Headteacher of the Upper School added: "Parents and pupils are becoming familiar with the new grading system of 9-1 and I am delighted to say that early indications show that as a school we have performed well against these new measures. This is the result of students working hard and responding well to the challenges of the new exams and I am so proud of what they have achieved. It has been a real delight today to see so many happy students receiving the grades they so richly deserve. We wish them all the best for the future."
There were some particularly impressive individual performances. For example, Chloe Tan achieved nine grade 9s and 1 A*, Emily Divall gained eight grade 9s and two grade 8s and 1 A*, while Georgia Elliott attained six grade 9s and three grade 8s. Meanwhile Ben Foster secured six grade 9s, three grade 8s and one A*, and David Higgins was awarded six grade 9s and two grade 8s. There were also strong performances in the Separate Sciences where, amongst their other excellent results, Olivia Siwoku, Millie Pemberton, Charlotte Lampkin, Tom Gibson, Hannah Brindle, Olivia Foreman and Danny Urey all achieved grade 9s in Biology, Chemistry and Physics. Congratulations to them and all our other students.