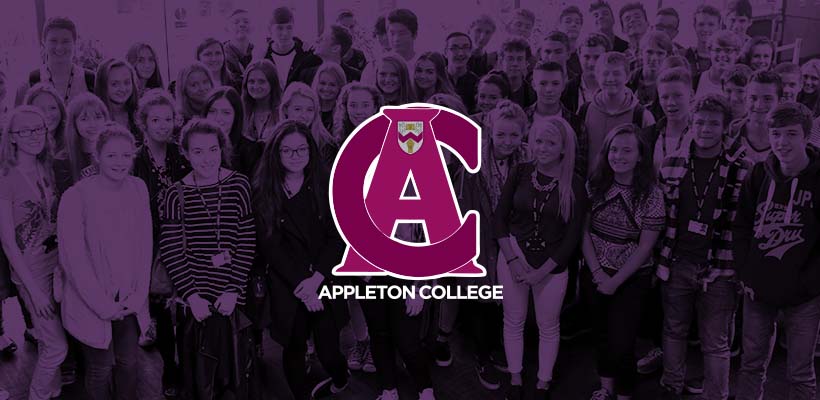 Y12 Parents' Information Evening
Many thanks to the parents and carers who were able to attend the Year 12 Parents' Information Evening.  If you were unable to come please read through the Powerpoint that we discussed last night. It has a lot of vital information which will help you to support your son or daughter through the next two years at Appleton College.
If you require any further information or have any questions please do not hesitate to contact me.
Julie Howard
Year 12 PAM