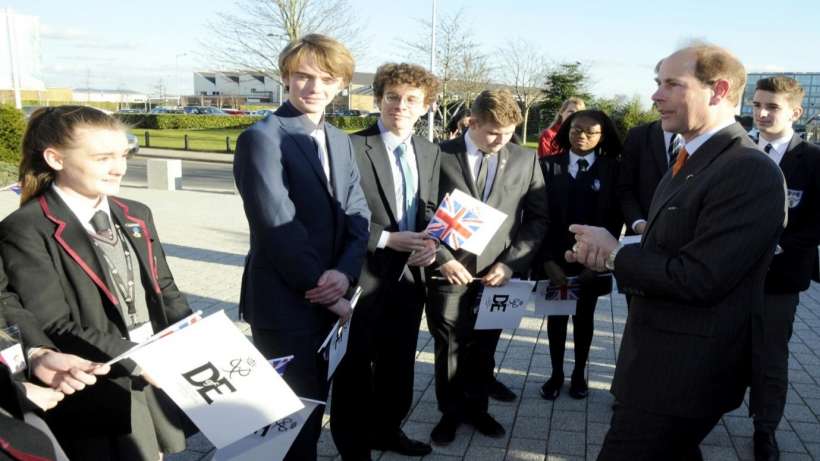 DofE Diamond Anniversary
Diamond anniversary celebrations for the Duke of Edinburgh awards:
Four students from Bridgewater High School, with two from Appleton College, along with other Warrington students, were invited to a function to celebrate the Diamond Anniversary of the Duke of Edinburgh's Award on Tuesday 23rd February. The function  was attended by His Royal Highness Prince Edward the Earl of Wessex, the High Sheriff of Cheshire Bill Holroyd and the Lord Lieutenant of Cheshire David Briggs.
The Prince arrived in Warrington by helicopter, and was greeted from his car by pupils and teachers waving flags and cheering for His Royal Highness. Mr Keiron Powell, Head Teacher of Upper School at Bridgewater, said that students "represented the best that the Duke of Edinburgh's Award has to offer". The Prince and other distinguished guests later judged a 'Ready, Steady, Cook' style competition, in which five teams battled it out to make the best chicken noodle salad. After an intense ten minutes filled with soy sauce and cucumbers, the dishes were judged; Woolston Sixth Form bagged first prize.
Greg Ridley of Appleton College said it was "an honour and a privilege", while Mr Tim Long, Principal at Bridgewater High School called it "rewarding and inspiring to see the excitement about the award and the ongoing commitment from schools in the Warrington area".