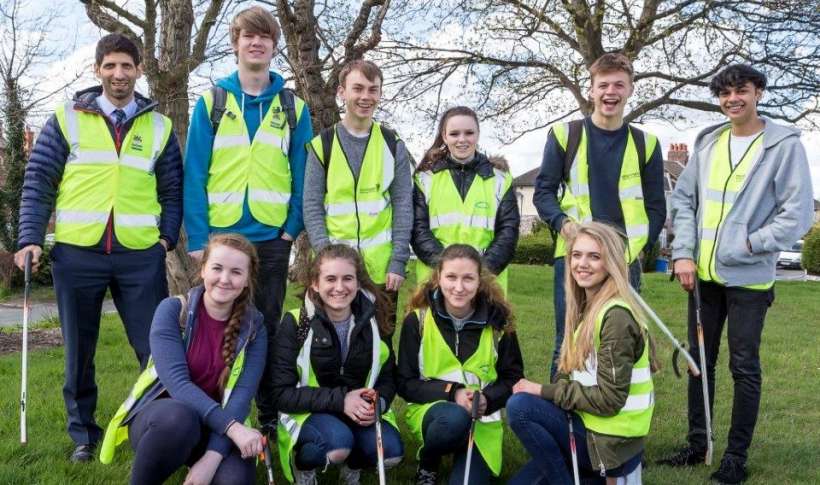 College Spring Clean
Appleton College gives Stockton Heath a Spring Clean:
Year 12 students recently took part in a Stockton Heath Village "Spring Clean". The students were joined by Mr Lambrianides, Head of Appleton College, and representatives from Stockton Heath Parish Council. Mr Lambrianides said "All the students were fantastic and demonstrated great endeavour. They showed just how generous and thoughtful many young people are today".
Picture courtesy of South Warrington News