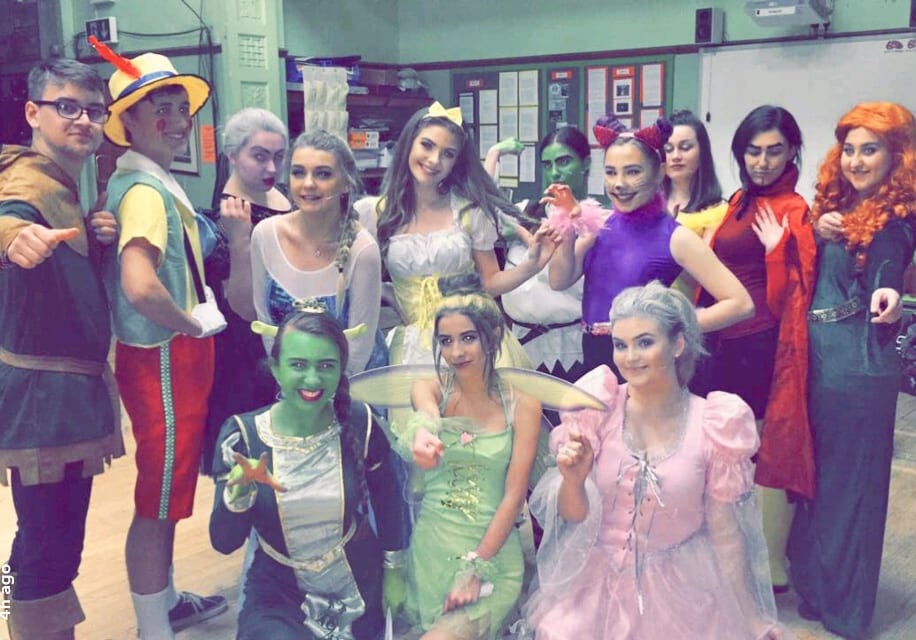 All The World's a Fairytale
On 26th and 27th of April, the students of Year 11 BTEC went out with a bang in the outstanding production of 'All The World's a Fairytale'.
On the first Wednesday and Thursday back from the Easter holidays, the amazing show of 'All The World's a Fairytale' was put on at the Upper Site Hall in front of an adoring audience of friends, family and other people who were eager to watch this fantastic show. This show was outstanding and having both gone and watched it, we sincerely believe it was a 5 star performance.
The show was set in the infamous Big Brother House but with a twist; all the contestants were Disney/fairytale characters! There was Pinocchio, Tinkerbell, The Cheshire Cat, and let's not forget Ant and Dec to name a few. They really did have it all. The cast have said that throughout the production, the whole class became a lot closer and if they could, they would do the whole thing all over again. They also said that Miss Plimmer was so supportive of all of them the whole way through and said they couldn't ask for a better teacher.
The Year 11 students did all of the show and work put towards it behind the scenes including: sound, costume, set and script. This went towards their GCSE's and was their  final piece together as a class but also a team.  It had catchy songs, amazing dancing and fabulous acting. They truly did an amazing job with it all! Well done Year 11!
Written by Isobel G and Jake B, Year 8 Press Team