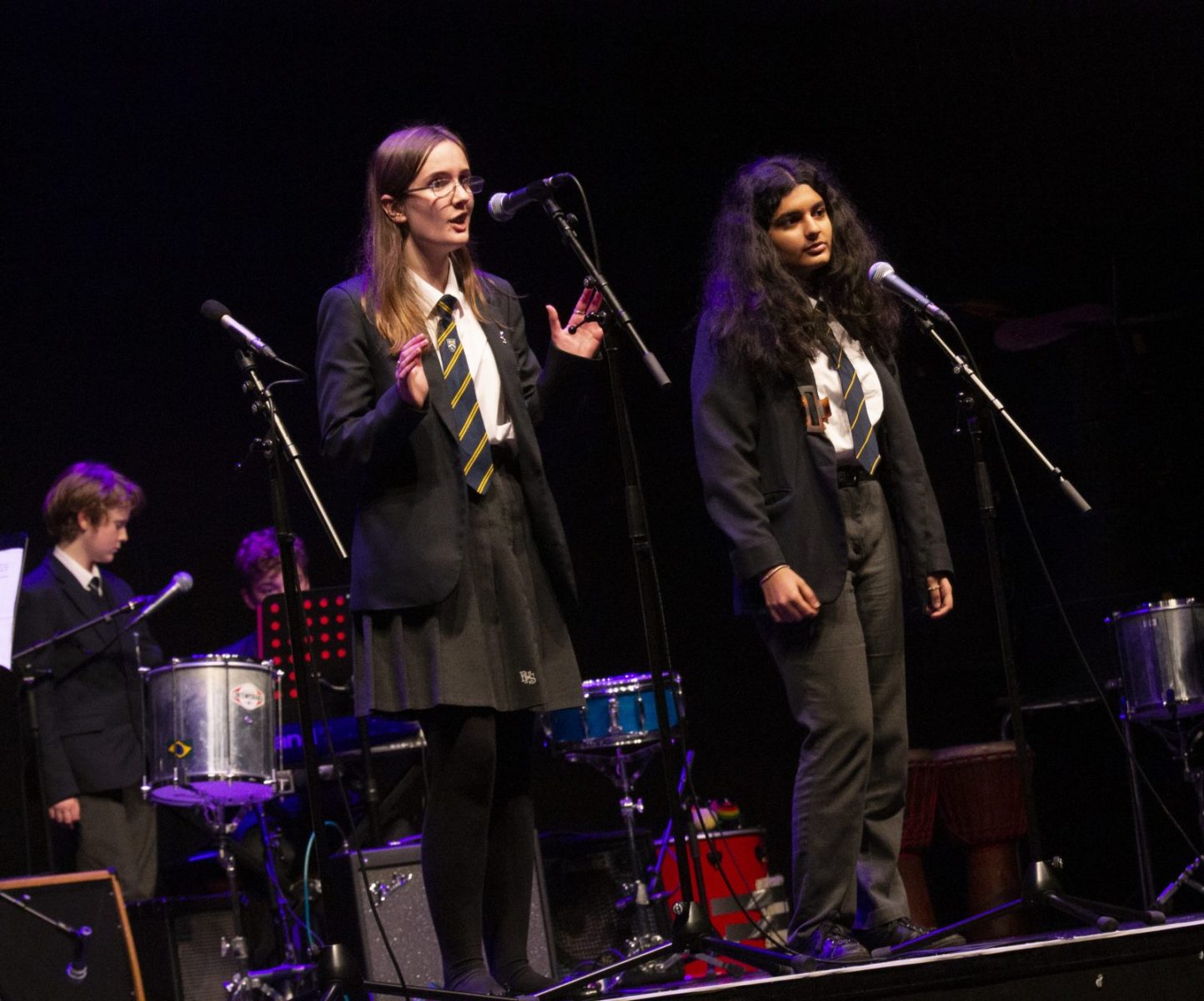 TCAT Goes Live
On the 9th November the Music department took nine students to the Parr Hall to perform with the other TCAT schools. They spent the day rehearsing amongst the other schools before the performance in the evening to family and friends.
Amelia (Y11) and Shreya (Y11) performed a beautiful vocal duet called 'Give Words Of Love' accompanied by Harrison (Y9) on the piano, and 'Fur Elise' was performed by Oliver (Y11) which, alongside Amelia and Shreya, will be performed as part of their GCSE music submissions.
We then joined a choir of over 200 students across primary and secondary to perform 'Sing' by Gary Barlow with Juliette (Y8) and Paige (Y10) each taking a solo during the song. The evening was a huge success and was enjoyed by both students, staff and audience members. Congratulations to all our performers!
Watch this YouTube clip to learn more.