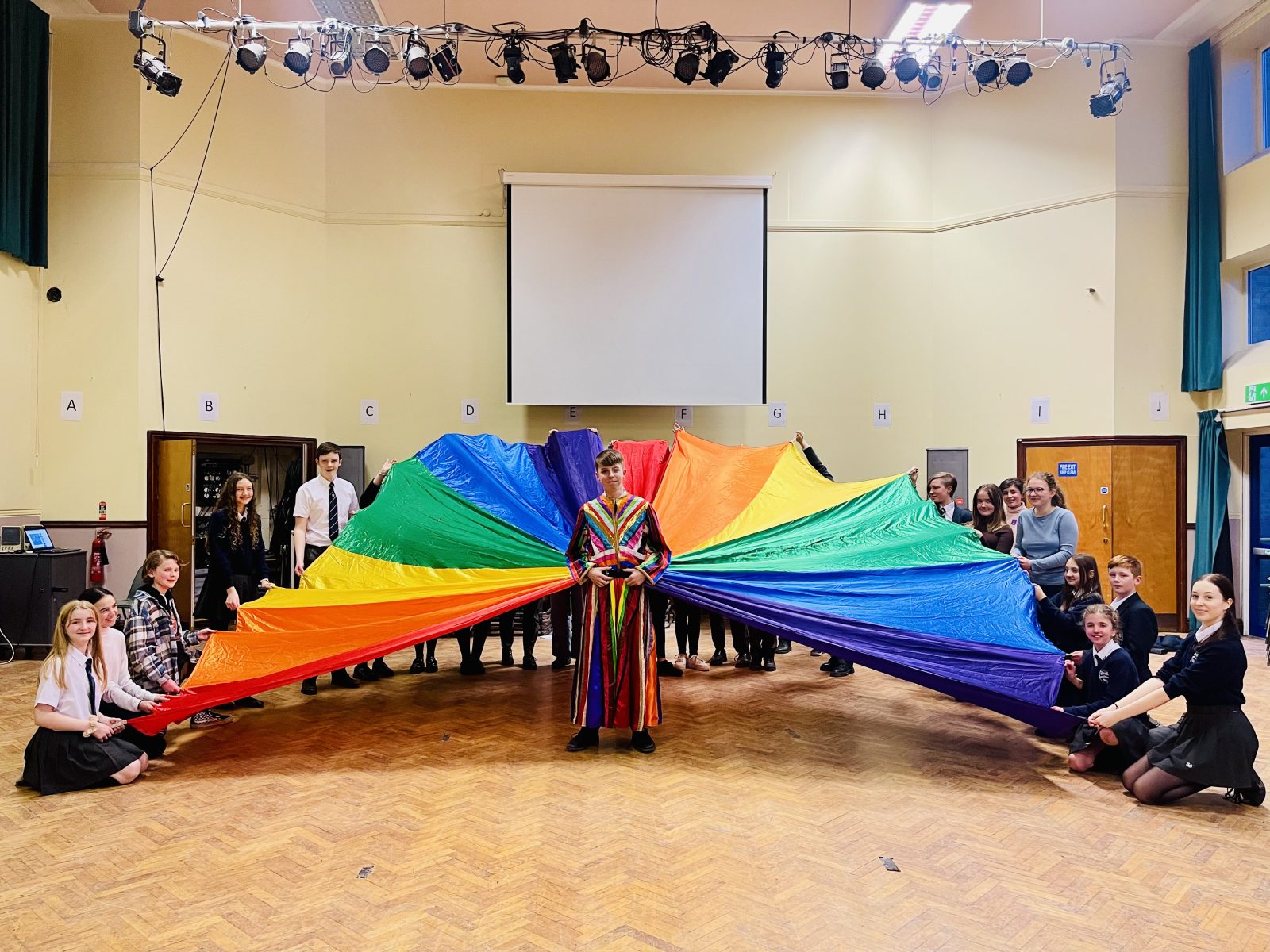 Go go go Joseph!
A BIG THANK YOU from director Mrs Swaffield:
Last week we held our annual Bridgewater school production. We chose to stage a production close to my heart – Andrew Lloyd Webber's Joseph and the Amazing Technicolour Dreamcoat. Nearly 30 years ago my parents took me to watch Phillip Schofield as Joseph and I was amazed by the colour, music and of course, the canopy at the end. When I think back, it was at that moment I realised how much I loved the theatre and live performance. Having grown up on the stage as a dancer, Drama was a new direction for me. I once told my Drama teacher I wanted to be like her, and here I am! I feel very lucky to do something that I love. The finale of Joseph has always been a vivid memory of mine and to get the chance to direct my version of the show was an opportunity I grabbed with both hands.
Since September, our collaborative cast of Years 7-11 have dedicated their time to weekly rehearsals after school. I can honestly say every rehearsal has been a joy! The cast's enthusiasm has never wavered, if anything, it has grown even more so as the time has progressed! I think my obsession with the soundtrack contributed to this!
The school production is one of the few events where students are together as a cast, regardless of their age. Seeing Year 7 work alongside Year 11 is special when we are accustomed to a split site. I honestly do not have enough words to express the pride I have felt this week. Watching the production come together with costume, set and props has been brilliant. The memories I hold from seeing the production as a child now have new ones added to the mix. It has been an honour to direct this show and I will treasure the experience.
I would like to extend my thanks to the EPA staff that have been closely involved in this production: Miss Plimmer, Miss Hooper, Mrs Antell, Mr Coleman, Miss Betts, Mr Bradbury and Mr Mughal. Without you I could not have done it! You are all fantastic and I appreciate everything that you have done!
Thank you to the staff that supported us by attending the performance evenings and contributing to our raffle! You have expressed so many kind words during the week and your feedback is very much appreciated. We will be using the money raised to buy new head mics to use in future productions. We have also donated some funds to the Year 9 bake sale that has been organised to raise money for the Turkey/Syria earthquake appeal.
Thank you again, enjoy your well-deserved half term!
Finally, big congratulations to the new recipient of our Candice Roberts Award for outstanding commitment to the Arts, Amelia B.
Mrs Swaffield