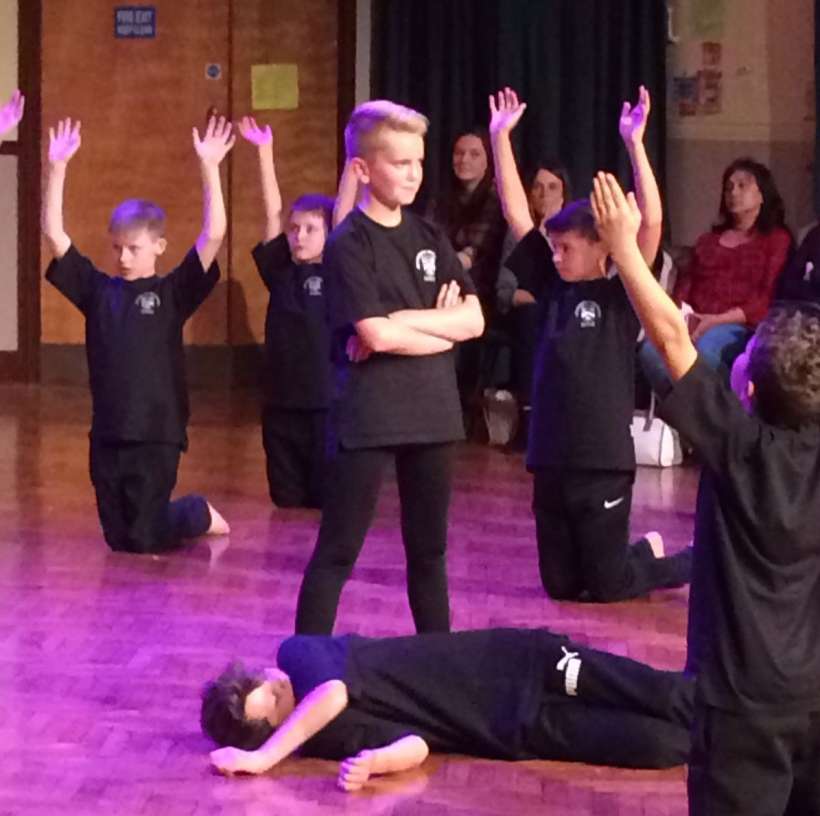 The Lion King Experience – a roaring success!
Our Y7 cohort presents an outstanding Arts performance in their first half-term:
Following on from the success of our Lion King production last February, we thought it seemed appropriate to allow our new Y7 cohort a taste of The Lion King experience.
In all of their Arts classes over the first half-term, they have been creating brand new pieces ready for performance in front of their parents/carers on 18th/19th October. The performances by each class were extremely varied, ranging from dark dance battles between ferocious lions to ukulele performances of "I Just Can't Wait to be King". We were extremely proud of how committed the Y7 pupils were both in preparation of the event and also in their confident and entertaining performances on the nights themselves.
Their performances were supported by some wonderful Art pieces: The pupils were asked to design and create their own footwear (see below) and, again, the variety of outcomes was outstanding!
Well done Y7 on such a positive start to Arts at Bridgewater and thanks to Jan Wolfenden for her organisation of this large-scale event.