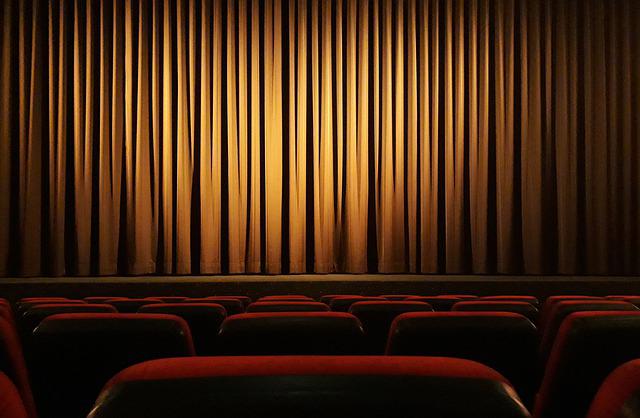 KS4 Drama Productions
This week, the Drama department showcased THREE (yes, three!) full scale productions at Priestley College.
As part of the Year 10 BTEC Acting and Musical Theatre courses, students are required to participate in a live performance. Since 2019, the final productions have been staged in the Costello Theatre at Priestley College, working alongside the Year 12/13 Priestley Production Arts Crew. This enriching experience allows our students to work in a professional setting, whilst making links with higher education.
On Wednesday evening, Musical Theatre staged 'Grease'. This high-energy, sing-along favourite was a hit! We were all singing along with the cast.
Last night, Mrs Antell led the multifaceted play 'Two' by Jim Cartwright. Set in a pub, we see the silent struggle of the Landlord and Landlady after the death of their young Son, whilst witnessing the sights and sounds of pub life.
Mr Coleman showcased the comedy, 'Teechers', by John Godber. We saw school leavers Gail, Salty and Hobby create a wildly hilarious play for their Drama teacher, Mr Nixon. We certainly met some 'characters' along the way – especially Oggy Moxon and Mr Basford!
I would like to express my thanks to the Department staff for their hard work on these productions! I appreciate all that you do. In addition, thanks to our Arts Technician, Clara, for being heavily involved along the way. Bring on next year where we will do it all over again!
In addition, this week also marked the completion of the Year 11 BTEC and Musical theatre courses for this year! Students have worked collaboratively since January to devise group performances based on the stimulus 'Truths and Lies'. Performances had to highlight the positive impact of young people within their community. We saw plots range from social stereotyping and racial prejudice, to an originally composed, sung-through musical! It was a privilege for Miss Plimmer and I to be involved in the creation of their work and watch them all perform successfully during the exam day.
Mrs Swaffield, Head of Drama