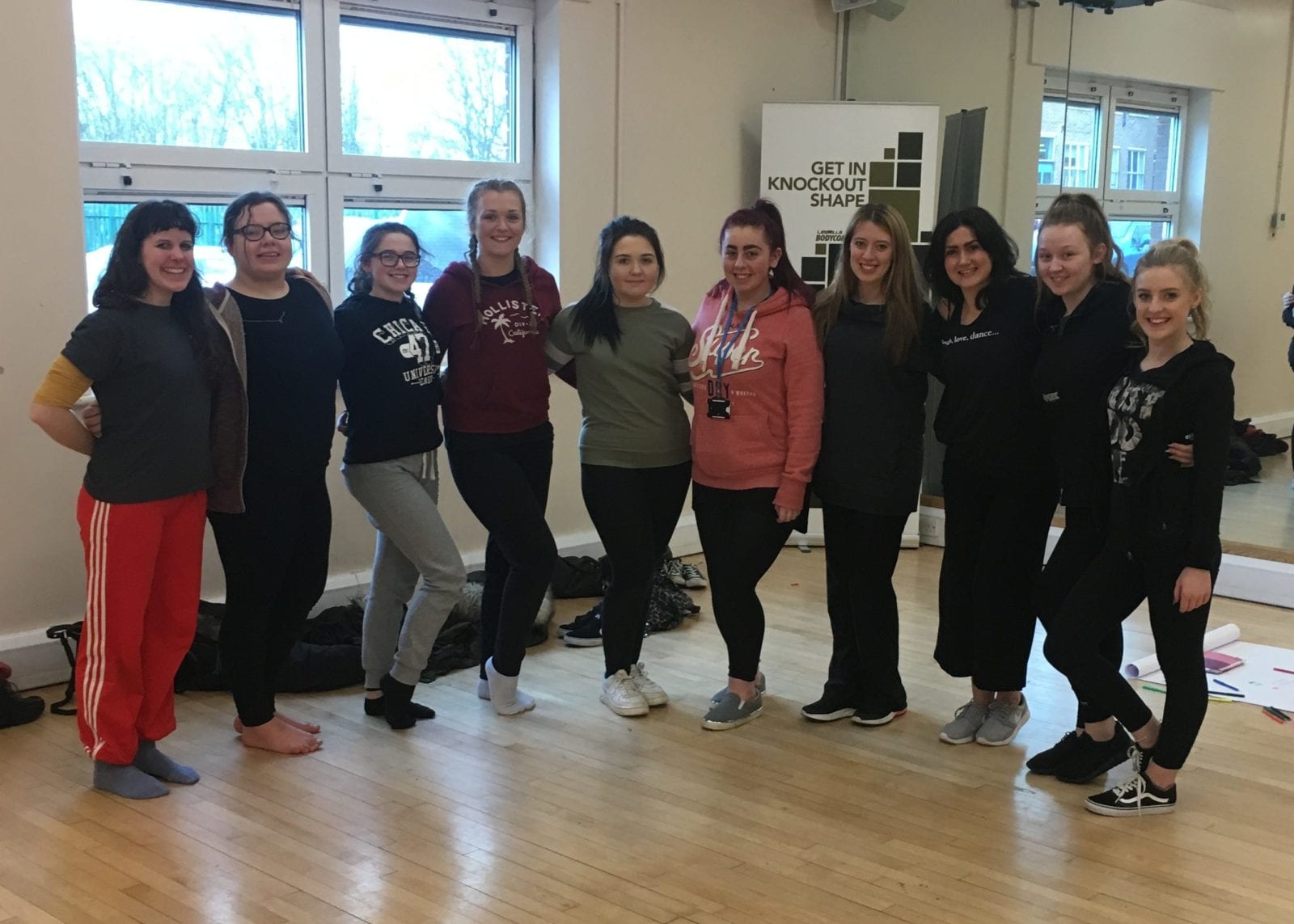 Rambert Dance Workshop
Rambert Dance Company are currently celebrating their 90th Birthday and to celebrate they ran a competition in the summer of 2016 for 9 colleges to have a free workshop day with an animateur from the company.
This was to run a practical and theory workshop that worked alongside the new A Level dance specification in which Rambert are a huge part of.  Our current Head of Dance, Nicola Hughes won this competition for us.
On Wednesday 8th March Appleton College (part of Bridgewater high school) hosted the workshop and we invited Weatherhead Sixth form college to join us for the day. Effie McGuire Ward from Rambert ran the whole day giving us lots of ideas, encouragement and support.  The aim of the day was to learn some repertoire from 'Cruel Garden' by Christopher Bruce in the 1970's and to learn background information about the company in that decade. Effie had previously visited 5 other colleges in the UK as part of this project to teach movement from each era from the 1920's onwards. Each school helped to create an infographic poster for their given decade, contributing the colour, text, timeline and any other key information about the company from that decade.
These infographic posters are then going to be accessed on the Rambert Dance company website to aid colleges with the new A-level specification.
We all loved the day gaining experience of Rambert's dance style through a technique class and the repertoire as well as supporting our theoretical knowledge by the creation of the infographic poster.
Students involved:
Issy S
Jasmine C
Megan C
Georgia E
Lauren H
Bethany N
Katie- Mae S
Written by Issy S, Appleton College