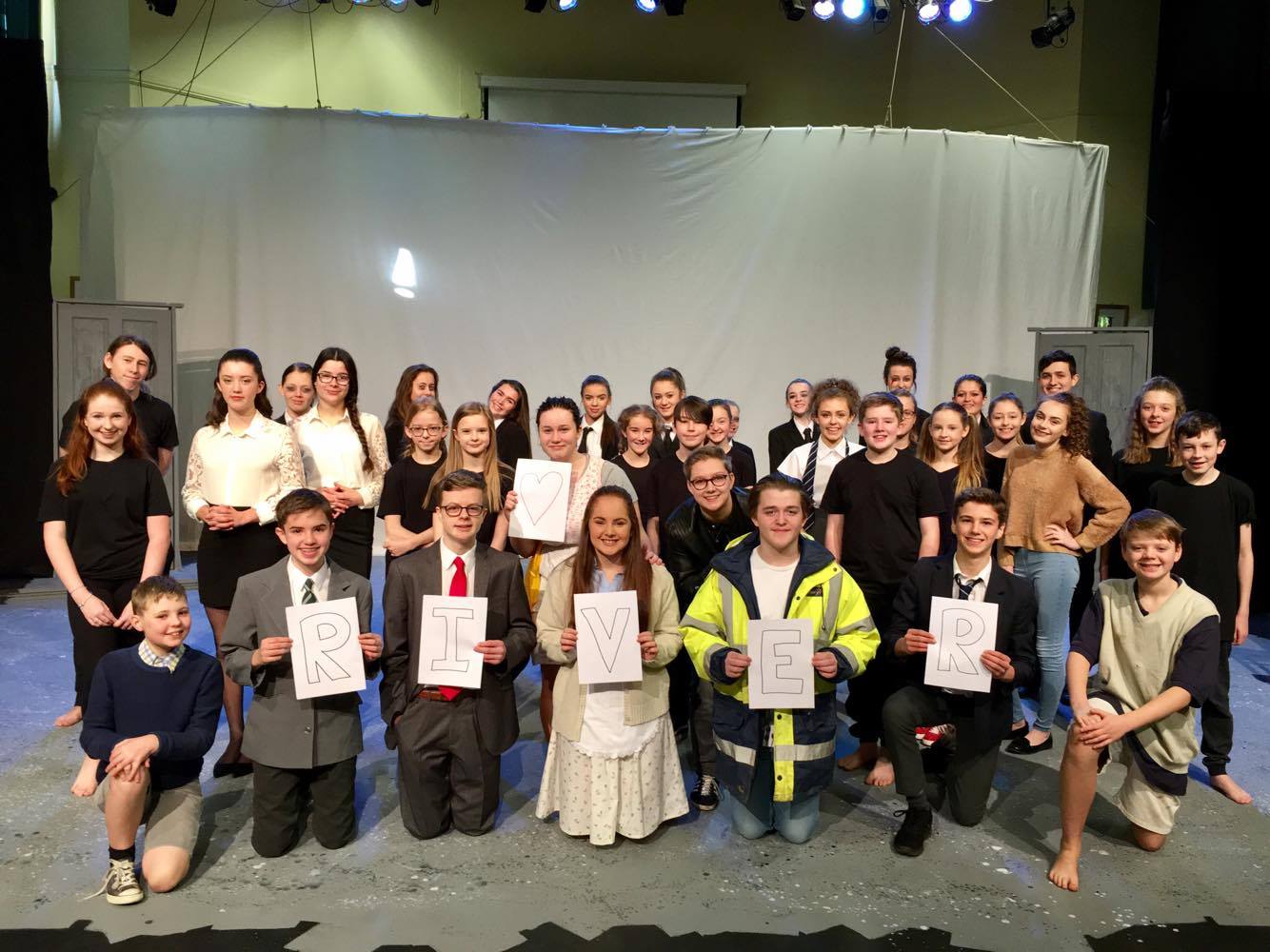 Blood Brothers this week
Preparations are going extremely well for our play version of Blood Brothers.
Tickets are still available from either office for what promises to be a fantastic performance. Our Drama staff and the cast have been working tirelessly over the last few days to prepare for this week's shows which are on Tuesday, Wednesday, Thursday and Friday of this week. Get your tickets while you can!
Here is a photo of the cast taking a moment to remember ex-pupil River Reeves one year on.