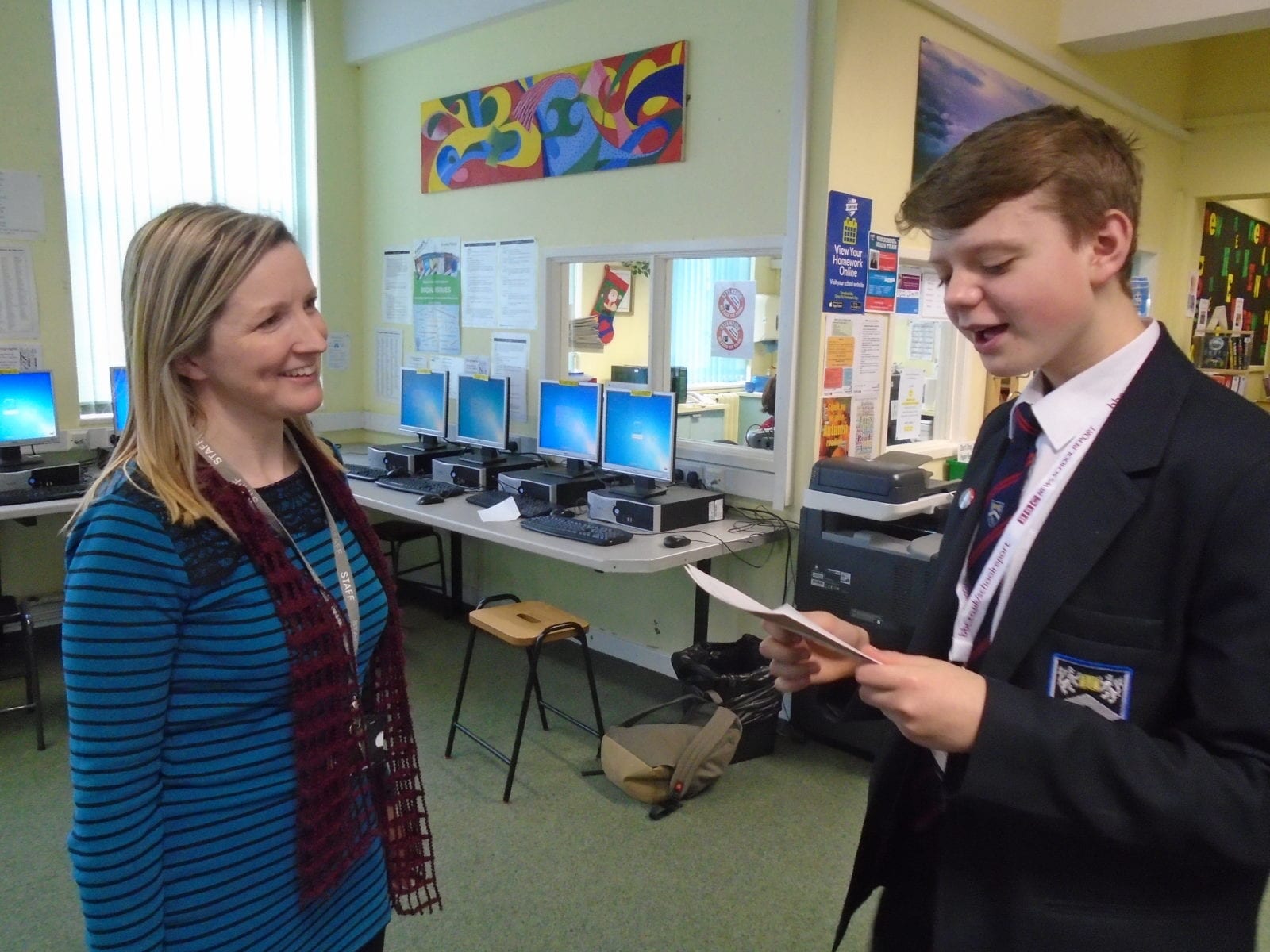 Budding News Reporters
Sixteen Y9 pupils were involved with a BBC School Report event which ran on Monday 18th December.  The pupils were based at the LRC on Upper School and were given training on how to use a mobile phone to shoot and edit news reports.
All of the pupils had a really productive day. The main aim was to train pupils in time for a February news day, giving them the opportunity to practise filming interviews.  However – as usual – our pupils surpassed themselves!  At the end of the day, they had produced a print article and FOUR fully edited news reports. This is an incredible achievement and reflects the skills and efforts of our pupils.
Well done to all pupils involved, and to Mrs Dearden for delivering this. The pupils are looking forward to building on the great work they achieved  with a follow up event in February. Watch this space…