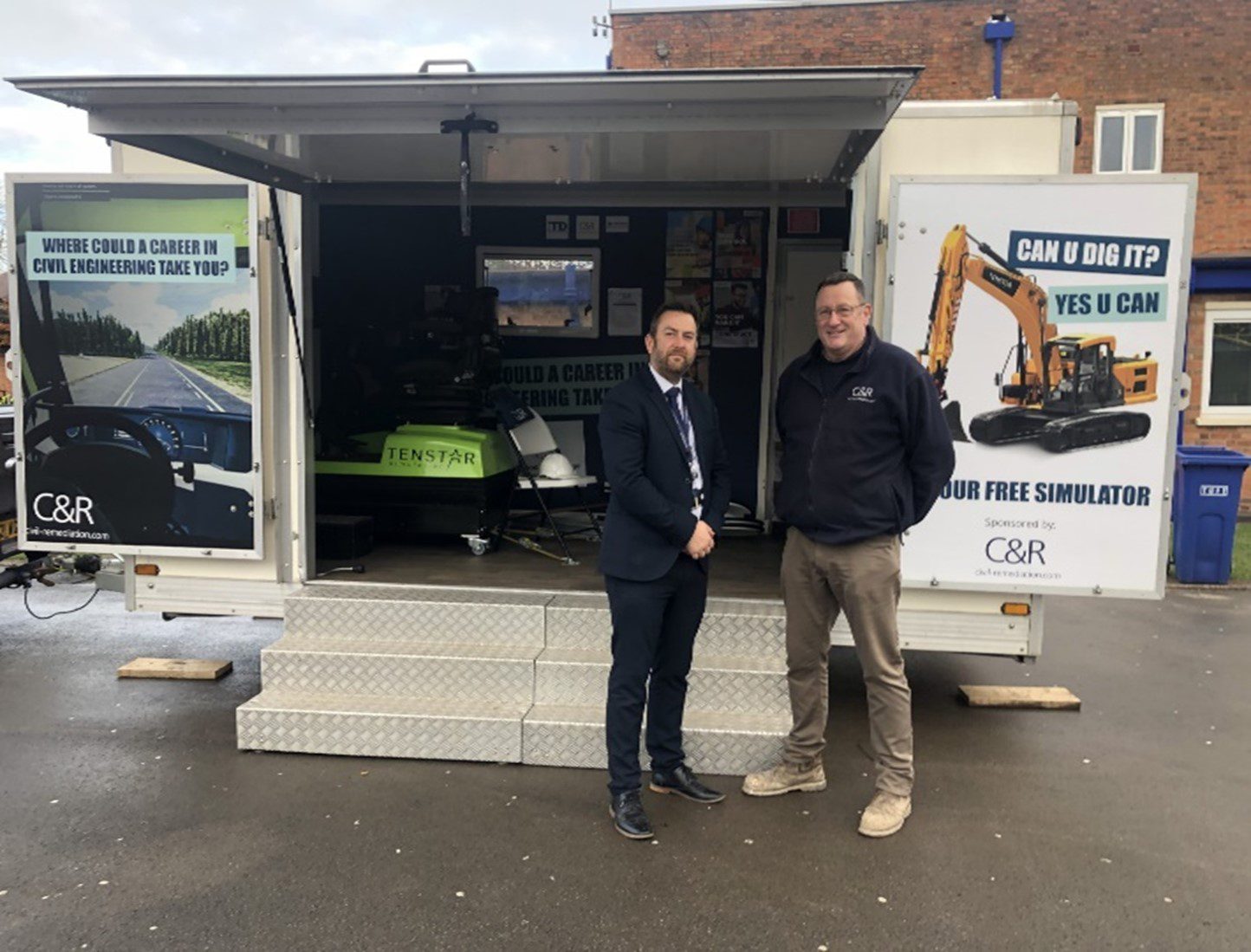 Civil and Remediation Ltd comes to Bridgewater!
Jack Rowley (pictured above), MD of Civil and Remediation LTD, has given Bridgewater students the opportunity to use their Construction Simulator for the week.
Students can see/feel and consider what it could be like working in the Construction Industry. "It's a lot to do with hand and eye co-ordination when operating the plant" said David Rowlands from the Construction Industry Training Board. 60% of students after trying out on the simulator have said they would consider the construction industry where they would not have done so before. It's great for our students to have this experience to help them widen their horizons to the careers that are out there.