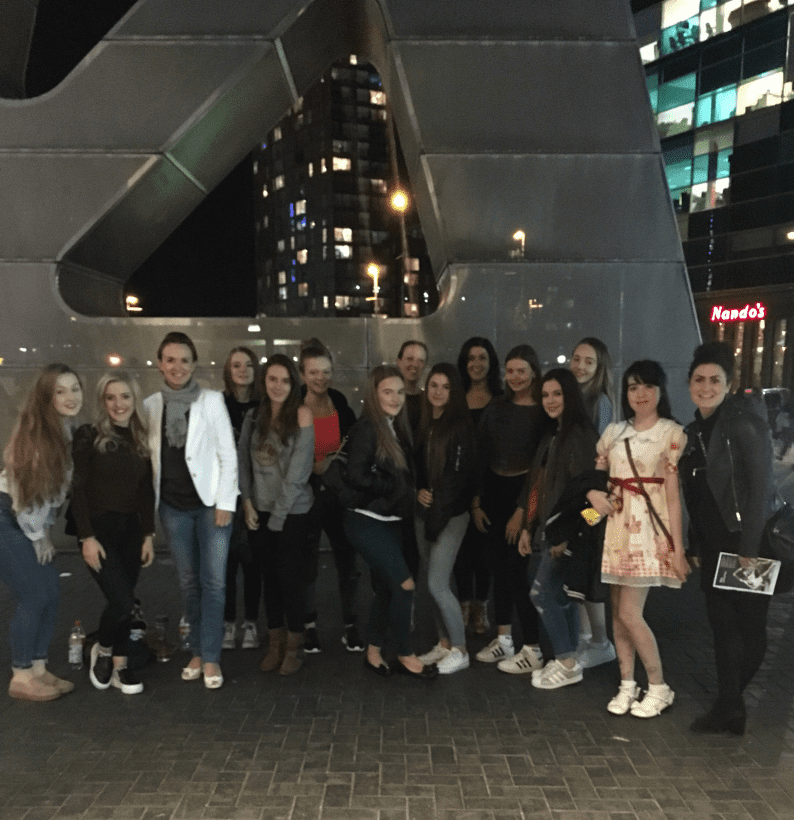 Rambert Dance Company trip
A selection of Y10, 11 and 12 students went to see the acclaimed Rambert Dance Company perform at the Lowry in September:
On the 22nd of September several year 10's, 11's and 12's went to see a performance by Rambert at the Lowry Theatre, which had 3 different performances within the whole show. Rambert is a unique company; their history as Britain's oldest dance company is constantly refreshed by the creation of new dance works, just like the one I went to see.
The first performance we saw was called Flight which was choreographed by Malgorzata Dzierzon, who is also a Rambert dancer. It has a theme of migration, with grey costumes and sections of stone walls that the dancers moved and hid behind and danced between during the piece.
The second piece was called Frames and in this piece 12 performers skilfully manipulate 70 interlocking metal bars to create shapes, structures and frames with lights on them. The piece was new and interesting because people wouldn't have seen anything like this before.
The last piece which was my personal favourite one of the three. It was called A Linha Curva which is Rambert's party piece, a riotous explosion of sexy colourful samba dancing. The work features 28 performers, a massed bank of percussion and dramatic lighting. The cumulative canon effects have audiences on their feet and cheering. This piece was also nominated for the best new Dance production back in 2010 and won. The music was performed live and from the audience and you could see them playing the music from the audience seats.
by Tegan O 11AMM