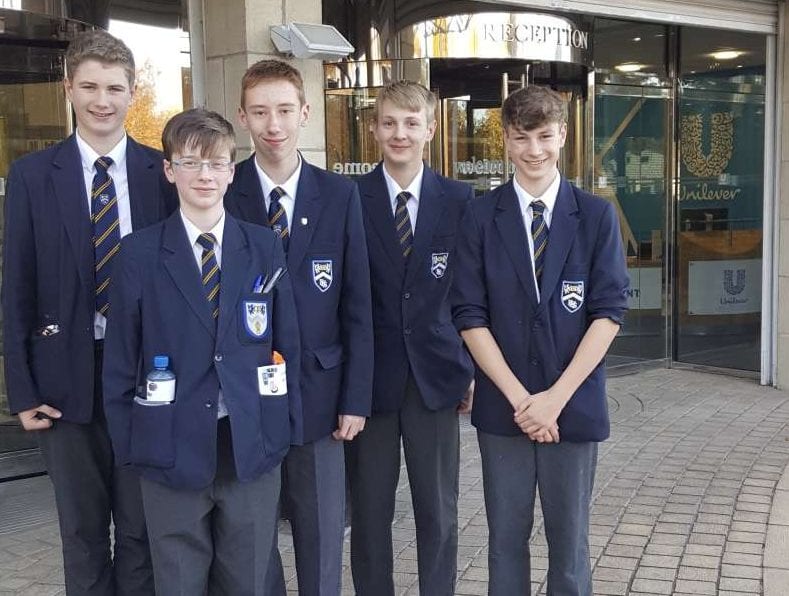 STEM Challenge
Bridgewater High School has been selected to take part in the Unilever Bright Future Challenge which runs from November 2016 to March 2017.
Five pupils attended an induction programme at Unilever Port Sunlight on Wednesday 2nd Nov and were immersed in the science and technology behind some of the world's best loved products. The aim was to give them an insight into three projects that they could work on which will help make the world a better place for millions of people. Winners of the challenge will get £500 prize money to spend on the STEM club, work experience for all members of the team, plus the making and development of their product.
Further information about the challange can be found on the Unilever website https://brightfuture.unilever.co.uk/ or by contacting Ms Dannan.
We welcome the support of parents in this project and in our development of the STEM program at Bridgewater.