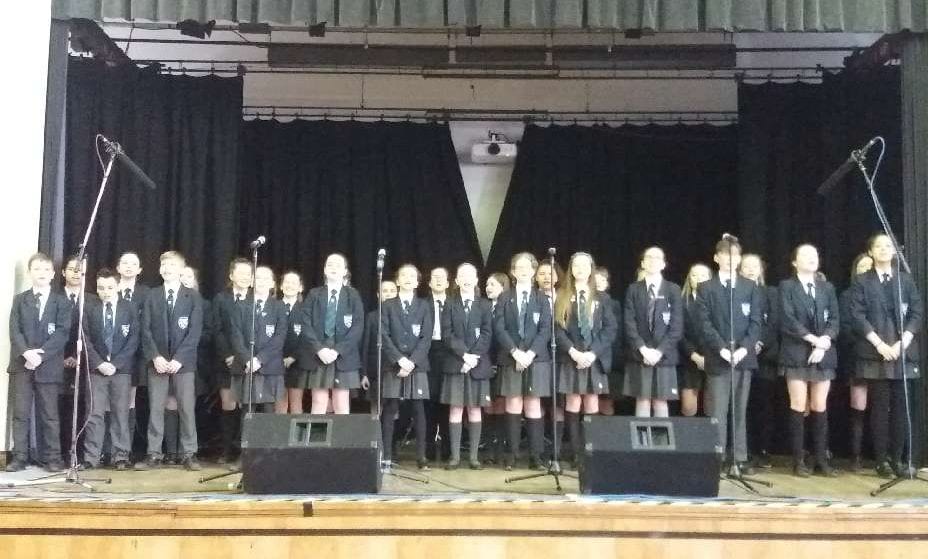 TCAT Music Concert
On Thursday 3rd May, the doors opened at Sir Thomas Boteler High School to showcase the musical talents of students from all TCAT schools. TCAT or The Challenge Academy Trust, provides an environment where every learner is nurtured, challenged and inspired to achieve the very best for themselves and those in their community, and on Thursday evening they certainly didn't fail to impress. The concert aimed to be a celebration of the ample amounts of musical finesse throughout the TCAT schools in Warrington.
Representing Bridgewater, the singing group LOVE2SING took to the stage to perform a pop medley, which involved a tribute to the Manchester Arena bombing on 22/05/17. Following this, Isobel G and Ella P, currently in year 9, performed a duet of the song 'Burn' from the musical Hamilton.
Rosalie B, who is part of the LOVE2SING performance group said this, "I enjoyed the TCAT experience a lot because Mr Eden allowed us to incorporate our own ideas and creativity into the piece. Almost all of us contributed an idea into our performance."
A huge congratulations and well done to everyone who was involved in the TCAT music concert, and get practising for your next one!
Written by Ella P, Y9 Press Team