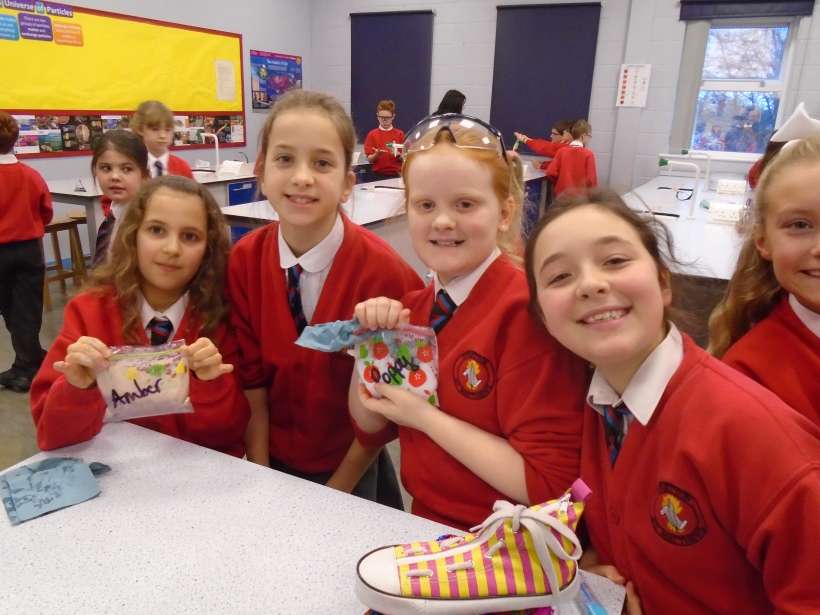 STEM For Primary event
On Monday 9th January, Bridgewater welcomed 30 pupils from St Matthew's C of E Primary School to take part in the STEM For Primary program which engages younger pupils in fun and challenging activities. St Matthew's is one of six local primaries which will benefit from STEM program.
The day consisted of an engineering task: building a bridge from spaghetti and a focus on materials. The pupils thoroughly enjoyed the activities, especially experimenting with non-Newtonian fluids.
Here at Bridgewater, we believe that STEM education is important for our country's economy which is why we endeavor to give all our pupils some exposure to STEM. We decided to provide opportunities of STEM experience to younger pupils in the local community which is why this program is running this year. We believe that capturing the interest of young pupils in STEM subjects can help to fulfil the shortage of STEM graduates in the UK and increase the number of females who choose to study a STEM subject at both A-level and in further education.
We look forward to welcoming more pupils in the coming weeks and hope to be in the position to offer the program to even more primaries. The support of parents and carers in the STEM program is welcomed and greatly appreciated.
If anyone wishes to join in the fun or sponsor us in anyway please contact Ms Dannan (STEM program leader) on w.dannan@bridgewaterhigh.com