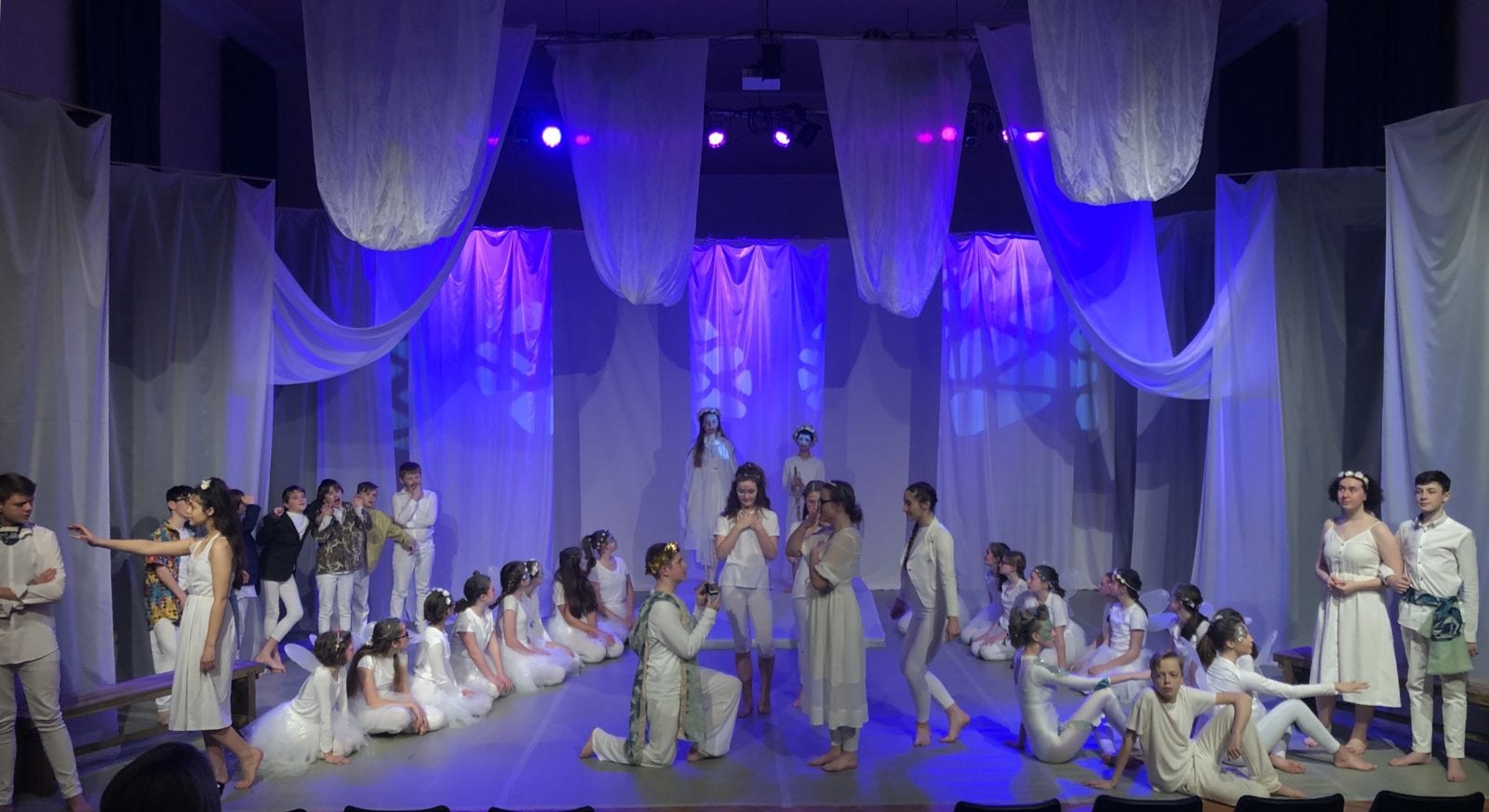 A Midsummer Night's magic!
The 12th/13th/14th February marked the performances of this year's Bridgewater school production – a modernisation of the Shakespeare classic comedy "A Midsummer Night's Dream".
The cast featured pupils from Y7 to Y10 and it was a real pleasure to see such young pupils showing a genuine understanding of the entertainment value of this comedic piece.
The show was a huge hit with the audiences each night and the "play within a play" near the end of the show provided much laughter.
Tim Long, Principal, said "It was a truly charming performance with a beautiful set, nuanced lovers and seriously funny 'mechanicals' led by a hilarious Bottom". Another enthused audience member commented that it was "possibly the best show I have seen at Bridgewater".
Special mention goes to Willow (pictured) who was this year's recipient of the Candice Roberts award for commitment to the Performing Arts.
Congratulations to all involved and big thanks to the two directors – Mr Coleman and Mrs Antell.